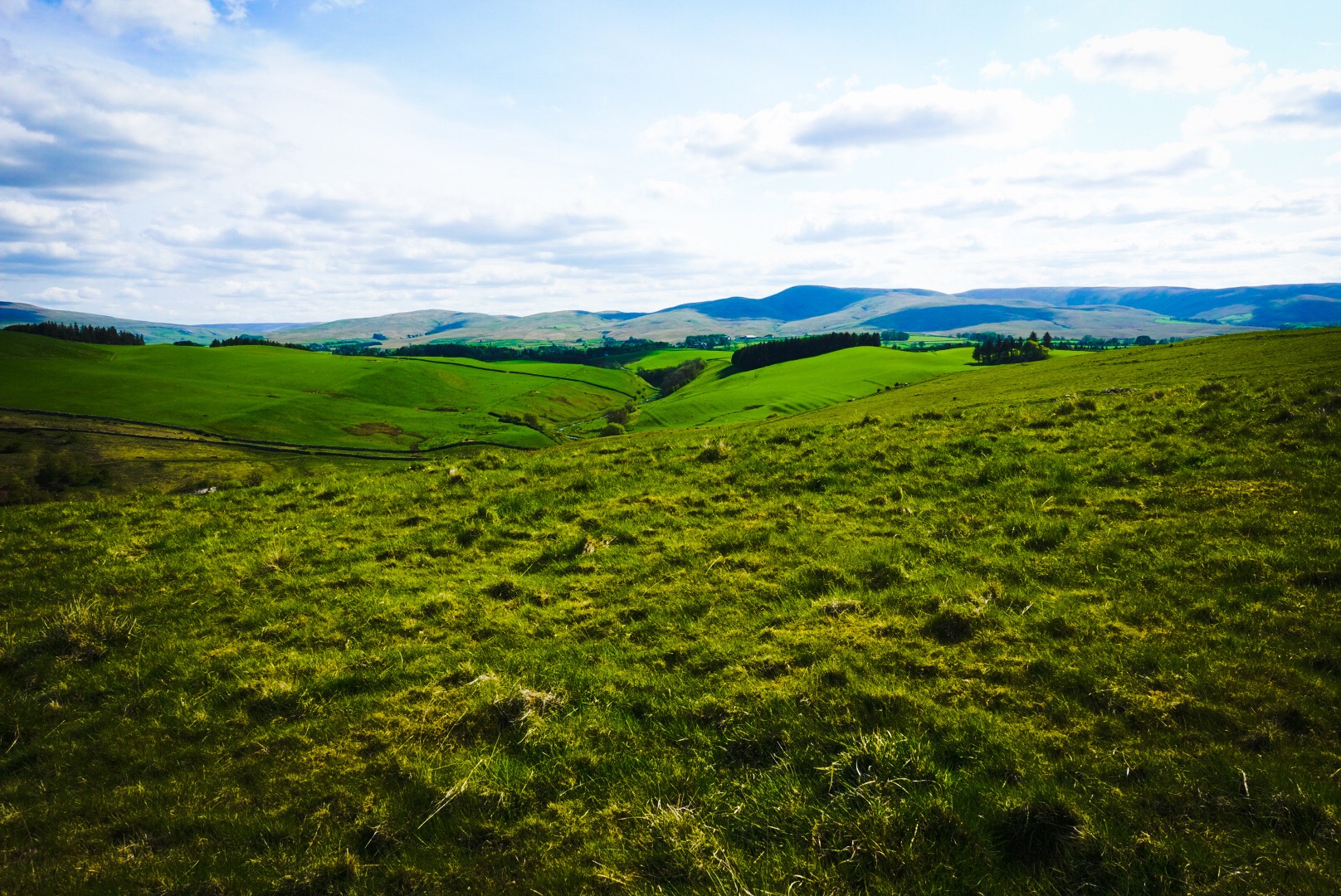 I wondered how I was going to face the 2o miles today after the 16 miles over peaks and valleys all day yesterday. I don't know if it is a word, or one used in the right way, I should have checked, but I can't think of any other term that expresses the pounding, shockwave-causing steps of the ups and downs of yesterday – my word for it is "concussive"!  It was like each step up and especially down sent a shockwave through my body, from the soles of my feet to my knees to my hips to my back to my neck, and finally to my eyeballs.  Everything was sore.
Our wonderful B&B host yesterday, Margaret, said she had something to help the bottom of the feet – wads of lambs wool.  She gave me a bag. She said to put a good size portion under the feet, especially the balls of the feet and the heels.  She said the lanolin in the raw wool would sooth the feet all day. I remember my sister putting sheep's wool into the tips of her toe shoes when she was ballet dancing.  Same principle.  Well, it really did help! Lifesaving!
Getting myself out of the door and moving this morning took up so much of my brain capacity that I forgot about my "photo-journalism" and failed to take a picture of our quaint B&B, Brookfield Guesthouse!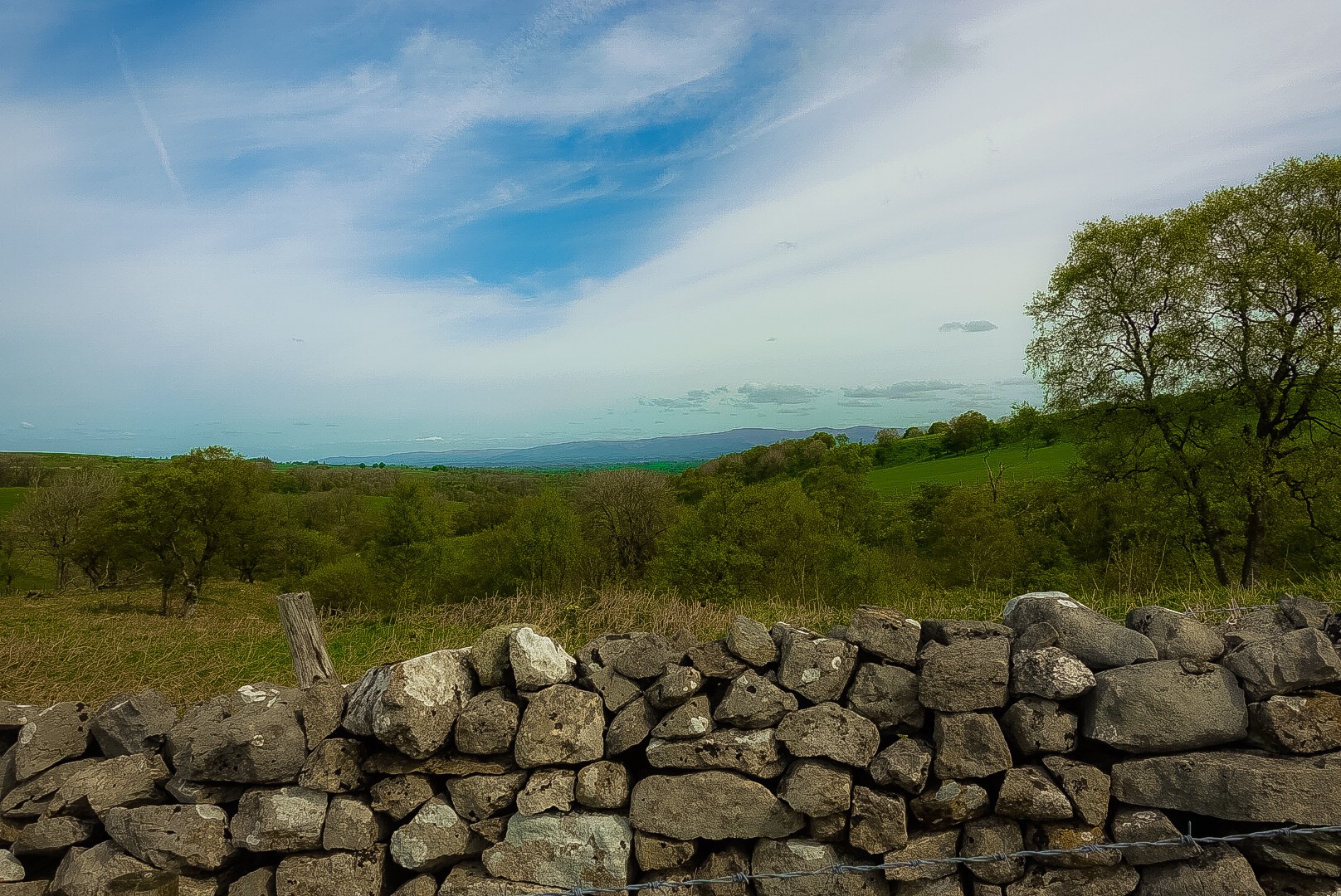 Catching my blog up to our rest day, today, this entry covers yesterday. We have definitely left The Lake District, which was beautiful, but actually nothing but a thin grassy veneer over massive tall piles of rocks.
When I thought about walking across England, I had a picture of some Henry Fielding Cotswolds rolling green gentle-hilly countryside in mind. I lived and did a lot of hiking in the Alps, Joel has lived decades in San Francisco and hiked extensively out west. We both agreed that there were certain miles in The Lake District that were the hardest we ever hiked, brutal straight up and down rock scrambles. When I have more time one evening, I will give more reflections about this first half of the trip.  It was great, but a tough reintroduction to hiking after my "force outage" for a few years!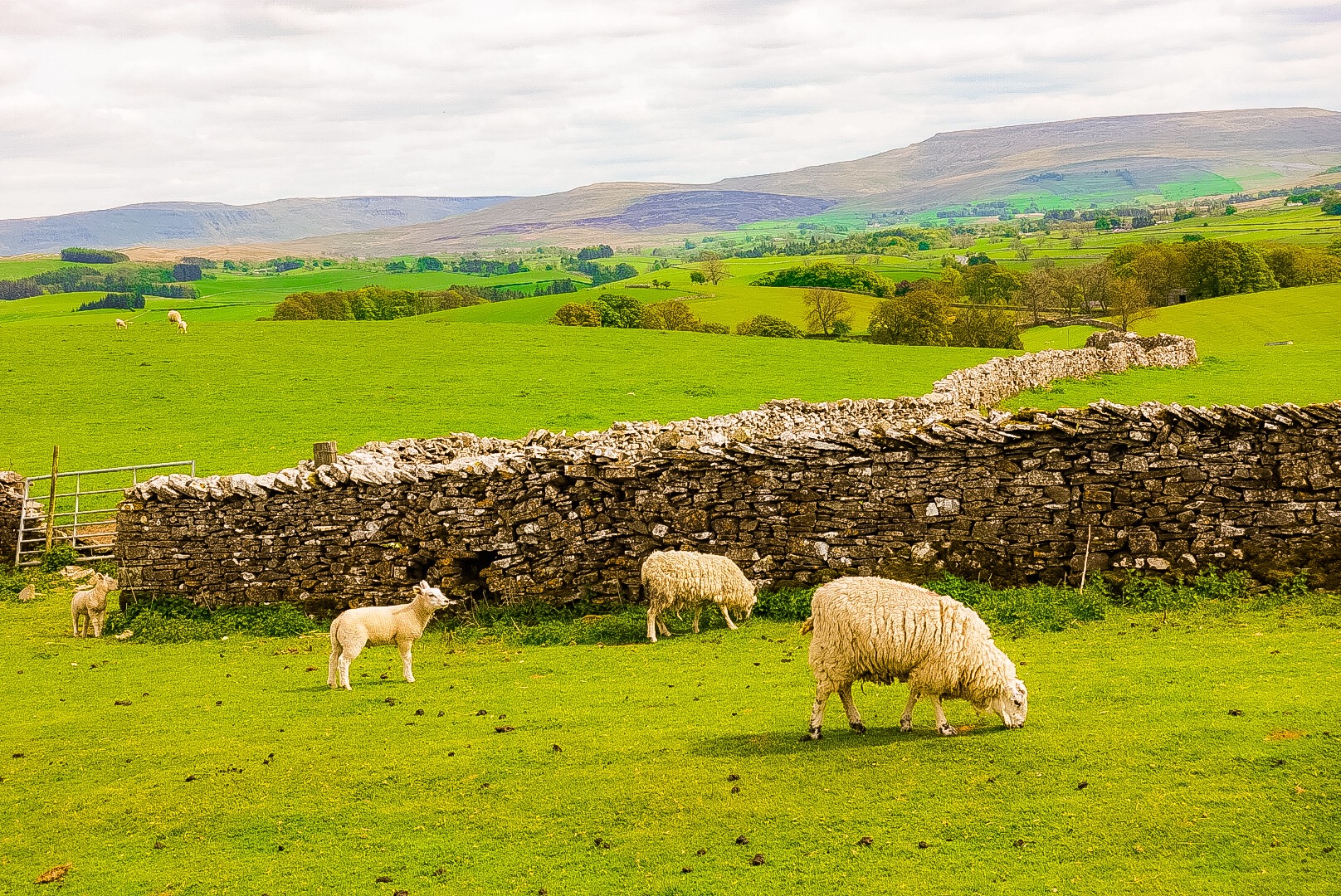 It was a long hike today, but the paths were across gentle meadows, with more merciful climbs and descent, and then there was the lambs wool under my feet.  It went well and tomorrow would be our day off!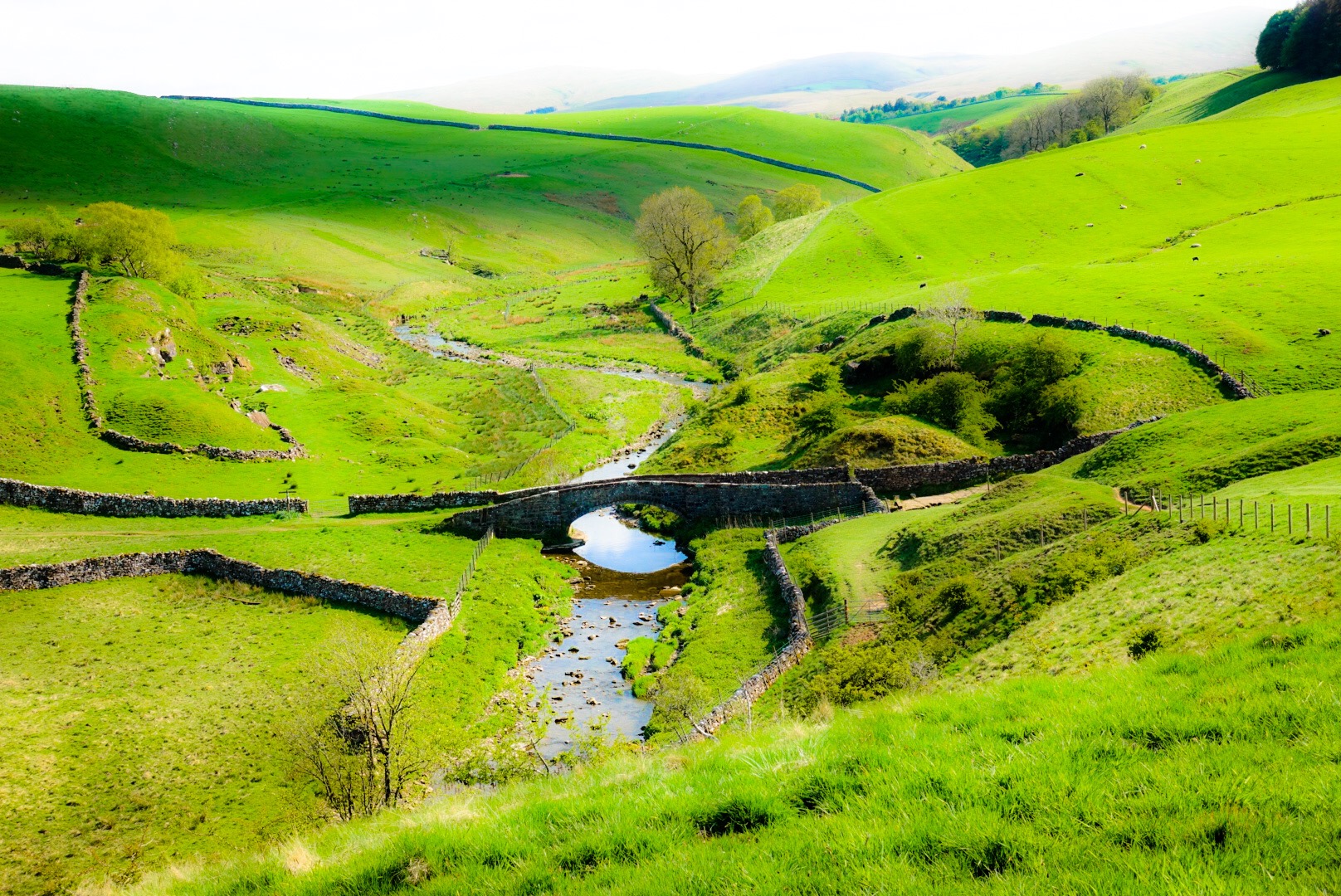 But it was a long walk today.  When we arrived in Kirkby Stephen, our B&B was in a neighboring town, off the trail.  Our goal was to walk an unbroken line walked across England, but this would allow a taxi off the route and back to the same spot on the route.  It even recommends it in our book, if our B&Bs are further off at the end of a day.  Well, we called the only 3 taxis in Kirkby Stephens – one driver was in a pub and couldn't drive anymore, the next said her car was booked for the evening, and the last call went straight to voicemail.  We called our B&B hostess, who said she couldn't drive.
We were in a hotel pub for dinner in Kirkby Stephen, The Pennine Hotel. One of the bartenders felt sorry for us and found a local in the bar who hadn't started drinking yet, and for £10 she would drive us to our B&B! We happily accepted and ended a long day in a decent hotel, which we decided not to leave during the whole day off!