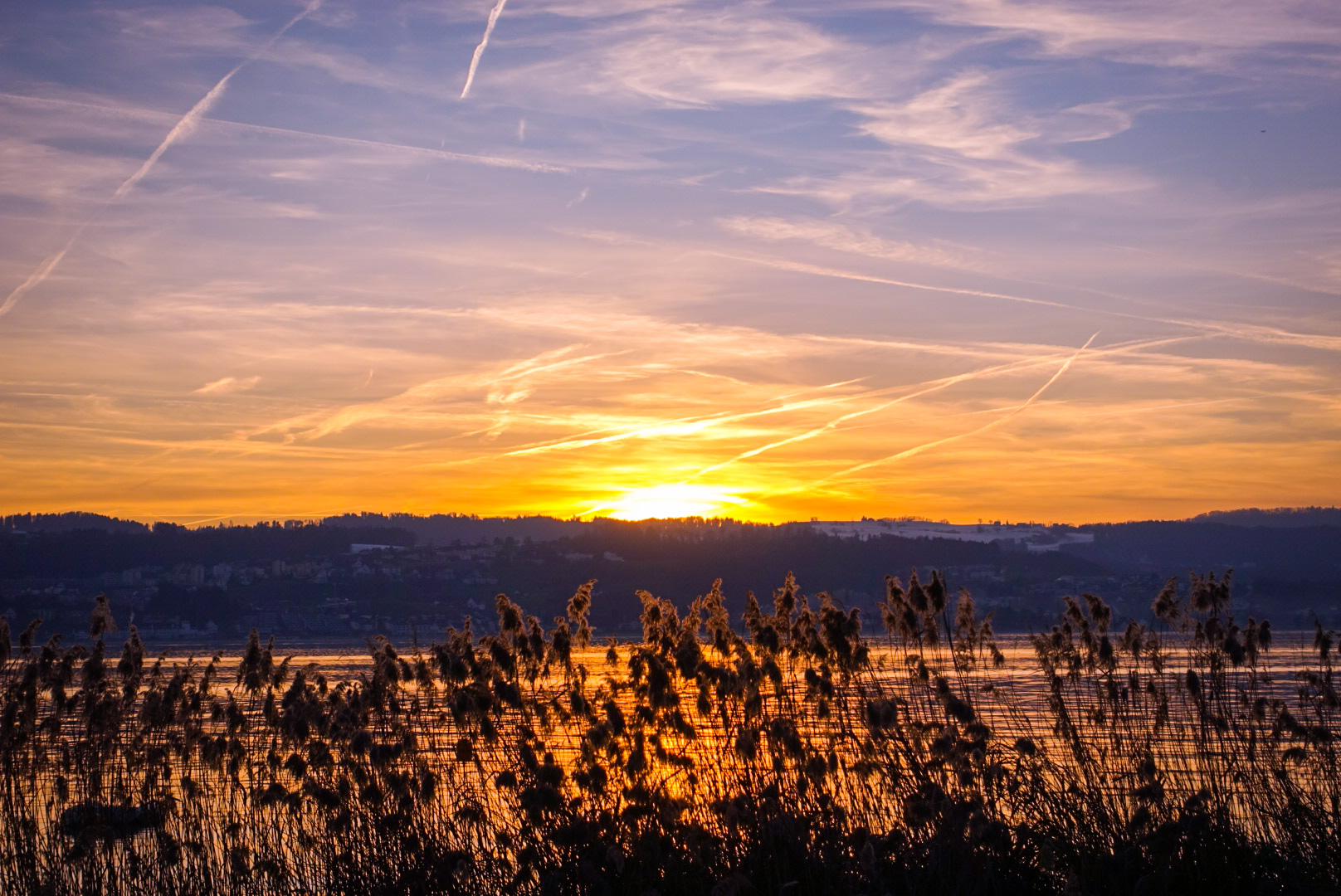 My plan was to return to the US around mid-last October (2018!). But, as John Lennon once said, "Life is what happens when you are busy making other plans." I returned just four weeks ago. That was eight months instead of three weeks away!
The plan was to visit my son and daughter at their university towns. Robert is in Holland and Julia is in England. I got that far. Afterwards, I was going to fly for a few days to Zurich to visit friends and also have my annual checkup at the University Hospital of Zurich for my past leukemia.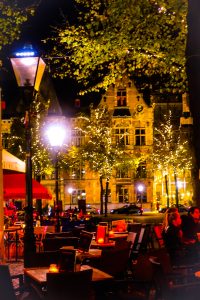 Seeing my kids in their university settings was great. They took time with me, although their semesters were already underway. Both showed me around their campuses and the towns. We had nice meals out. But, already at the start of my trip and increasing with each day, I was tiring out – not "sleepy tired" but "out of breath tired".  At the end, in England, even small up-hills were exhausting me and I would have to stop and rest. Just the spring before, I walked across England from coast to coast (and wrote about it on this blog). I couldn't understand what was happening.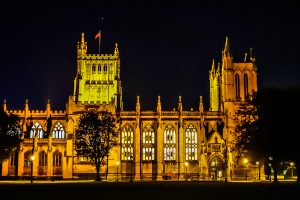 England was my second stop. On my third overnight there, I couldn't sleep laying down. My lungs were so congested that the noise of my breathing was keeping me awake. I tried to sleep upright at the desk in my hotel room. It didn't work. I called the front desk and asked them to order me a taxi to a nearby hospital.
In the emergency ward, they diagnosed a lung infection and took blood. The results of the blood tests were something that no former leukemia sufferer ever wants to get. "Mr. Riopelle, all of your blood counts are low." Although it would only be diagnosed positively after I got to Zurich, I knew on the spot that my leukemia was back.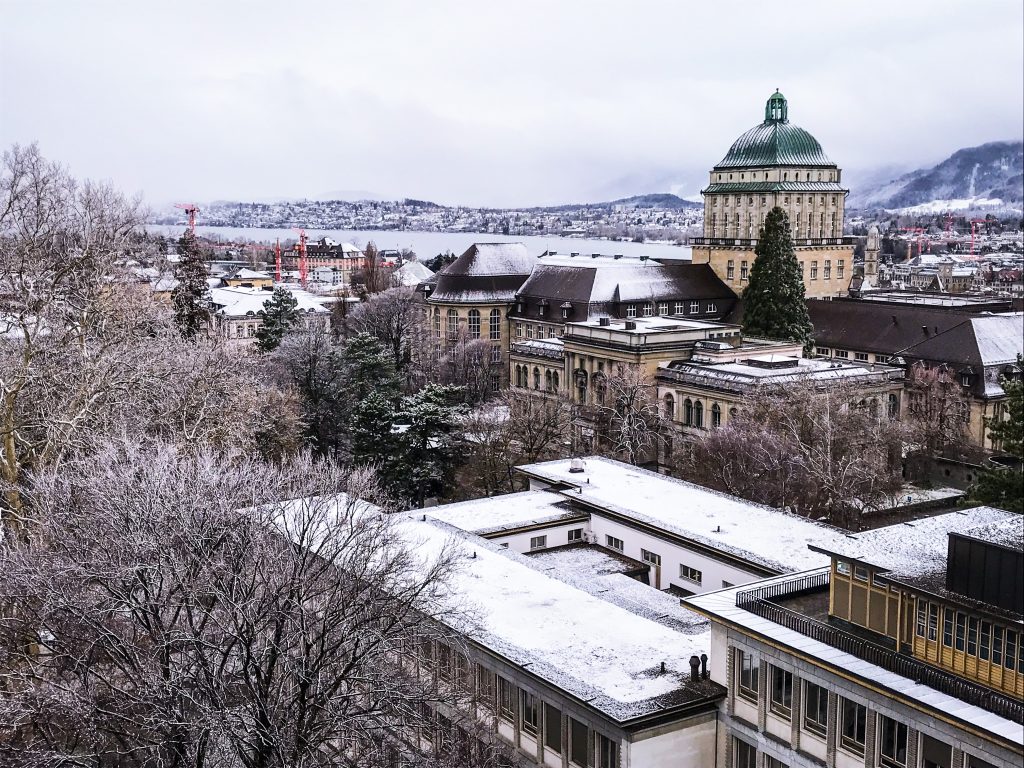 I was at Southmead Hospital outside of Bristol. I wanted to get to Zurich as soon as I could. I was treated the first time for leukemia at the University Hospital of Zurich and that was, anyway, where I was heading after England for my annual checkup. The doctors at Southmead wanted to bring down my lung infection before releasing me, especially to take a flight. It was a difficult 5-day wait. I had to demonstrate before I was finally released that I could walk the halls and climb stairs without distress. As soon as I was allowed to leave, I flew to Zurich and headed straight to the university hospital.
My leukemia had, in fact, returned. The Zurich doctors agreed that I would receive a second stem cell transplant. That was a relief for me. They could have also decided that my leukemia was too aggressive for another transplant, or that I was not healthy enough to go through all of the therapies again. But, a stem cell transplant is the only chance for a complete cure. Obviously, I had a very bad type of leukemia. The chances of it returning after 3 years of full remission were small, but it happened.
I began seven months of treatments and therapies. Once again, a very close donor match was found, which is a huge advantage for a successful transplant, and, after four months, I had the second stem cell transplant of my life. The transplant itself is not a usual type of transplant. You don't get cut open. The new stem cells drip in through an IV bag, and it is over in about 40 minutes. All has gone well so far, and I have been in full remission since January. I hope it holds this time.
Between my hospital rounds, my tremendous friends, Martin and Bodil, took me in. They have a beautiful apartment with a view onto Lake Zurich. They never made me feel like I was imposing. I stayed with them for about 5 weeks around the Christmas holidays and almost 2 weeks at the very end, after a short-term lease on a furnished apartment I rented was up and before my flight home. I went for walks most days along Lake Zurich. With the mountains in the background, it was a great place to be to exercise and feel as good as I could under the circumstances. My sister Jennifer and cousin Liz visited me for a week during the period between my hospital rounds.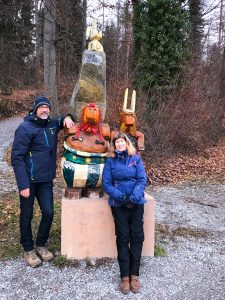 In order to transplant new stem cells into me, they needed to destroy as far as possible the old stem cells, which then includes the blood system and the immune system. This is done through chemotherapy. It also makes room in the bone marrow for the new stem cells to burrow in. After the transplant, I needed to stay in the hospital until my new immune system took hold and could provide basic protections. However, then they stopped it from growing stronger, on purpose! They suppressed my new immune system through strong medications. The risk is that the new immune system attacks tissues in my body, which they would perceive as foreign. The body could also reject and attack the new cells. This is called Graft-versus-Host or Host-versus-Graft reactions. Only slowly is the new system brought up. There is always a risk of rejection if the system is brought up too quickly. Actually, there is a general risk of rejection, no matter what.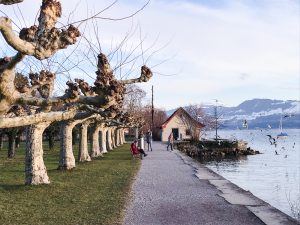 On the other hand, with a weak immune system, the world becomes a dangerous place. For 100 days after the transplant, I had to take a large number of precautions to reduce the risk that I would catch an infection from my environment. I was not allowed to go into buildings, or use the public transportation system, be in crowds, come in contact with anyone who was sick, eat certain foods that might have live bacteria in them, and so forth. Jennifer decided she would come back to Zurich for 2 ½ months to help me. She would shop, cook, clean, and do whatever she could to make this quasi-isolation period successful for me. She also came to keep me company. Between great friends and great family, and an angel of a sister, I survived these 100 days with only a few issues, which passed. The doctors are very satisfied with my recovery so far.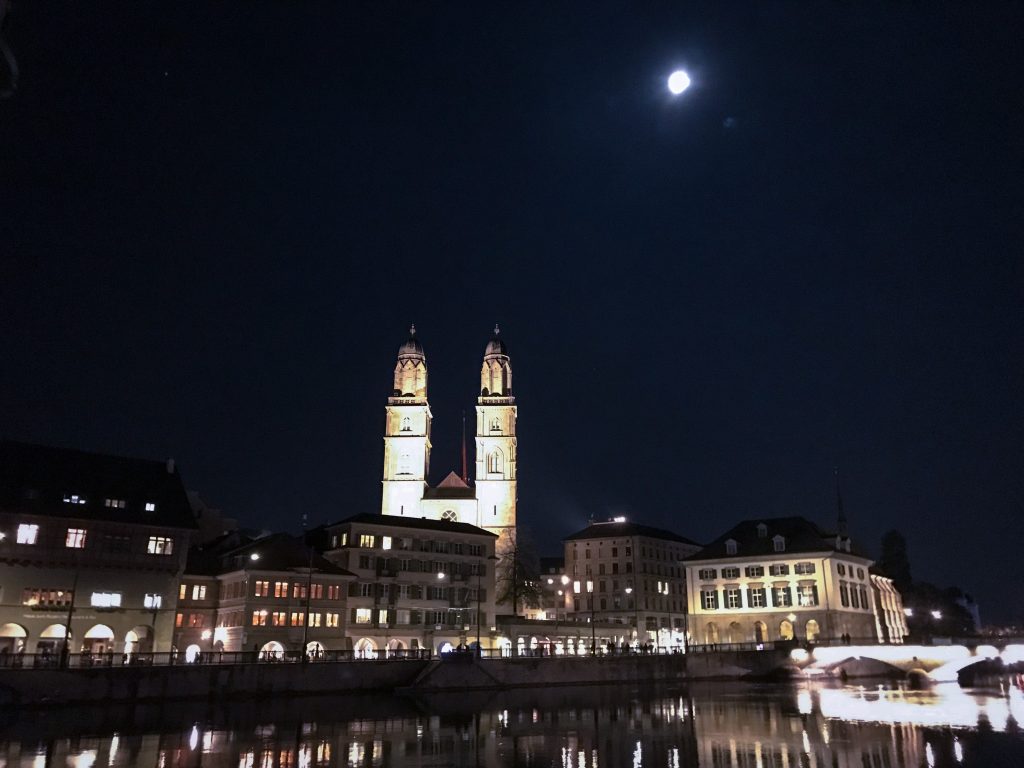 For these 100 days of quasi-isolation, I rented a furnished apartment in the heart of Zurich. Now, Zurich is one of the most expensive places on Earth to live, so it was a considerable pain in the pocketbook to spend this time there, especially renting a place in the center of Zurich. But, I had no car and was not permitted to take public transportation. I chose an apartment that was near shopping and within walking distance from the hospital, where I had to go twice a week. Additionally, I wanted to be central for Jennifer, so that she could also enjoy Zurich while she was there. The weather was fantastic the whole time, and I believe she missed – we both missed – a real 'lulu' of a winter back in Michigan!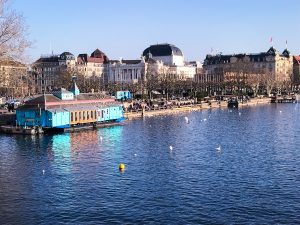 Mainly, we went for walks. We had two main routes. We walked along Lake Zurich and we walked the streets of the old city of Zurich. In the apartment, we both started colored pencil drawings. It was basically a new medium for both of us, so we watched a video course on the techniques of colored pencil drawing, then tried our hand.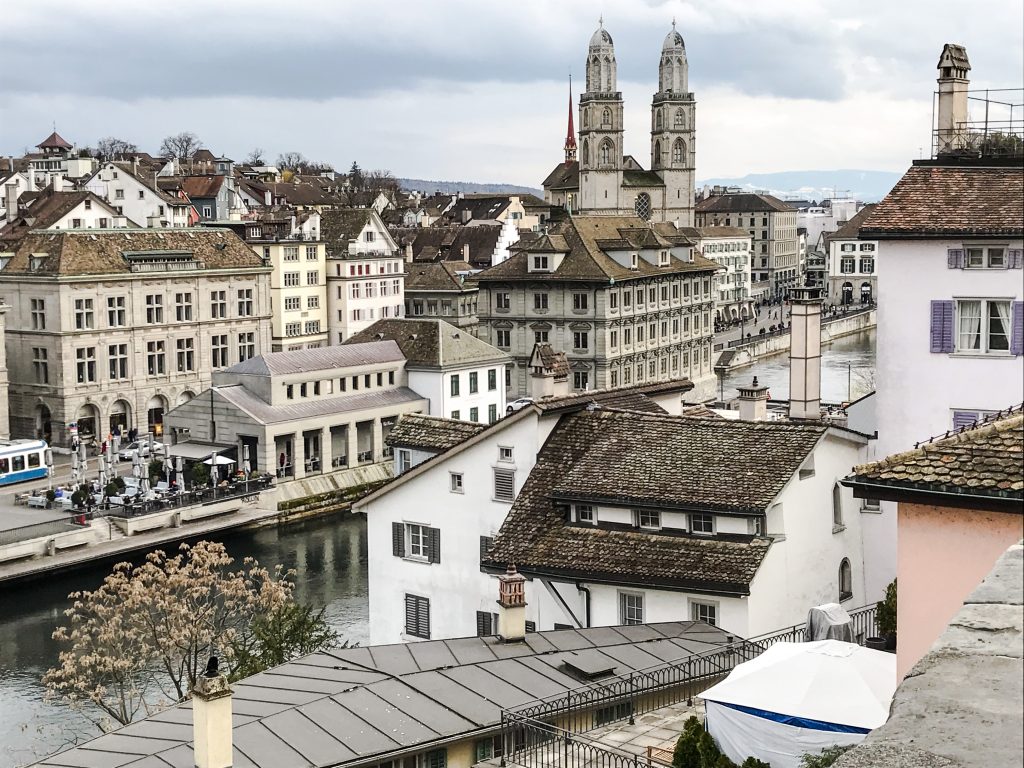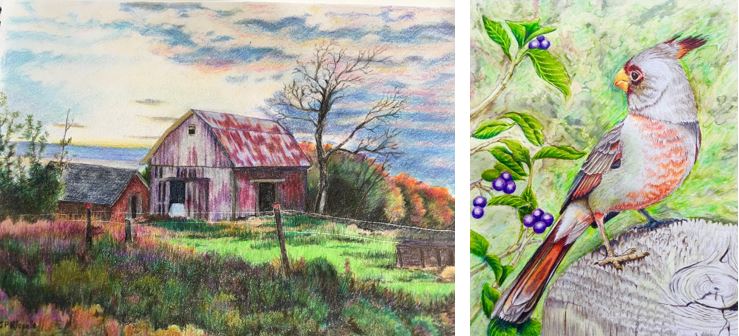 My friend Roman drove Jennifer and me into the mountains, near a town called Engelberg. I was glad that she was able to get into the mountains during her stay, and I am very thankful to my friend, who made it possible.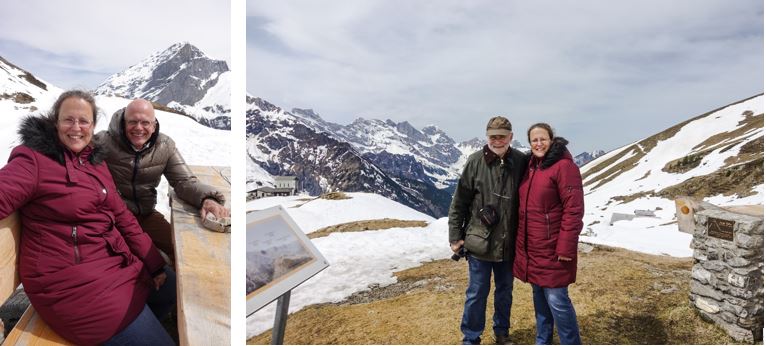 Near the end of my stay in Switzerland and, unfortunately, after Jennifer left, Roman also took me to his old farmhouse and "Rustica" in Ticino, the Italian part of Switzerland. A "Rustica" is an ancient stone barn. Roman is renovating both, but the Rustica will be turned into a living space first.
We were in Valle Maggia, a beautiful valley in Ticino. While there, I made my first more ambitious hike, climbing up a mountainside to an old chapel. I was, not surprisingly, still weak from my ordeal, and a little wobbly, but I was still happy with my accomplishment. I will be back hiking in full force before long! We also had dinner in Ascona, a pretty town on the shore of Lago Maggiore. I will put some photos up here.


Philosophers Walk – A Long Walk
Naturally, all of what happened in the past months had an impact on my walking plans. In my previous posting, long ago, I announced my plan to walk the Camino de Santiago in northern Spain. Well, I have tabled those plans for the time-being.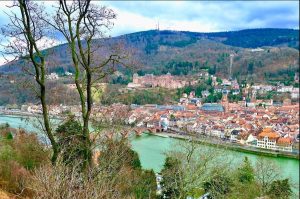 For the more philosophical of you out there, you may look at my illness and path to recovery as a kind of long walk in itself. It has that feel to me, at least.
However, a blog titled "A Long Walk" should really be about a long walk. I need to rethink my next walk and when I can take it. It will likely not be an extreme hike, but, then, my last one wasn't either. Perhaps, looked at through the filter of my illness, even a less strenous walk could be followed with interest. If you are interested, you can sign up for this blog. Email notifications of postings will then be sent to you.
Meanwhile, I am on a Philosophers Walk!
And Now?
About four weeks ago, I returned to the US. My immune system was brought up to a level where travel was again possible without high risk. I have a number of plans for the summer, foremost being regaining my fitness. I have gone on a couple of walks and did about an eight mile bike ride already. Slowly, I will get back to "long walk" fitness!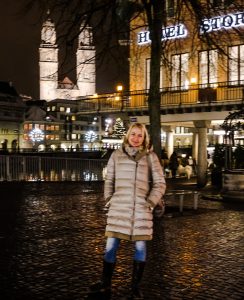 Spending 8 months in Europe wasn't my plan when I got on the airplane last fall to visit my kids at their universities. However, I suppose it is a good exercise to look for the silver lining on dark clouds. Having my leukemia return was monsterously bad luck. However, I did have a chance to see my kids several times during the past year. I was also able to walk my dog a few times. I became closer to a set of unbelievably great friends. Another friend, I haven't mentioned yet, was Sophie, who checked in on me frequently. Christmas, I spent with former neighbors of mine, while my hosts were off into the mountains skiing.
I don't know what the future holds for me in terms of this illness. It has been in complete remission since January. One thing is certain, though; I am confident that my current relatively good condition and prospects are owed completely to my friends and family – oh, and, of course, to a team of excellent doctors and caretakers at the University Hospital of Zurich, as well as to a generous 21-year old young man (I know nothing more about him), who signed up to be a stem cell donor, and who was genetically close enough to me to be a near perfect donor match. My sister Jennifer's extended visit and help was incalculable. She is a saint! An old family friend helped financially to make it all happen. My sincerest thanks and love to him for what he did.
What can I say? Despite everything, I am a lucky guy!