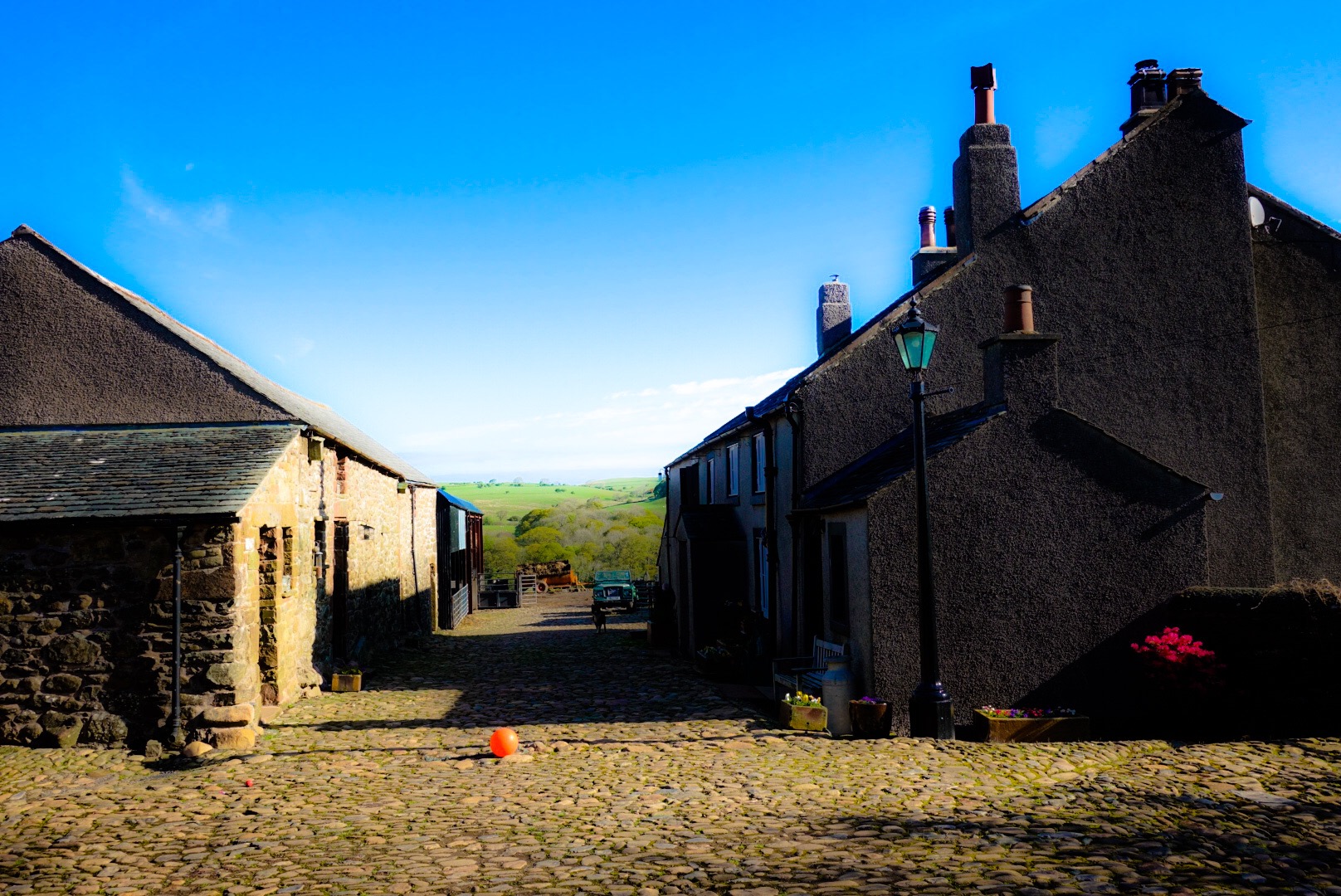 Today was brutal.  I picked a walk in England, because I have lived in England and found the countryside always so pretty and gentle.  Gentle, shemtle! Joel and I agreed that, today, we had, from the 16 miles we walked, 2 of the hardest miles we ever walked in our entire lives.  The hardest!  And, Joel has done a lot of out-west USA hiking and I lived 17 years in Switzerland and hiked often in the Alps.  This was harder.  An endless up-hill and downhill pure-rock scramble. I am at the end of the day now and everything hurts.  Joel hurts.  He was always ahead.  I blame it on his longer legs, but better fitness could have also played a role.  Who knows? – But, we are both in pain tonight.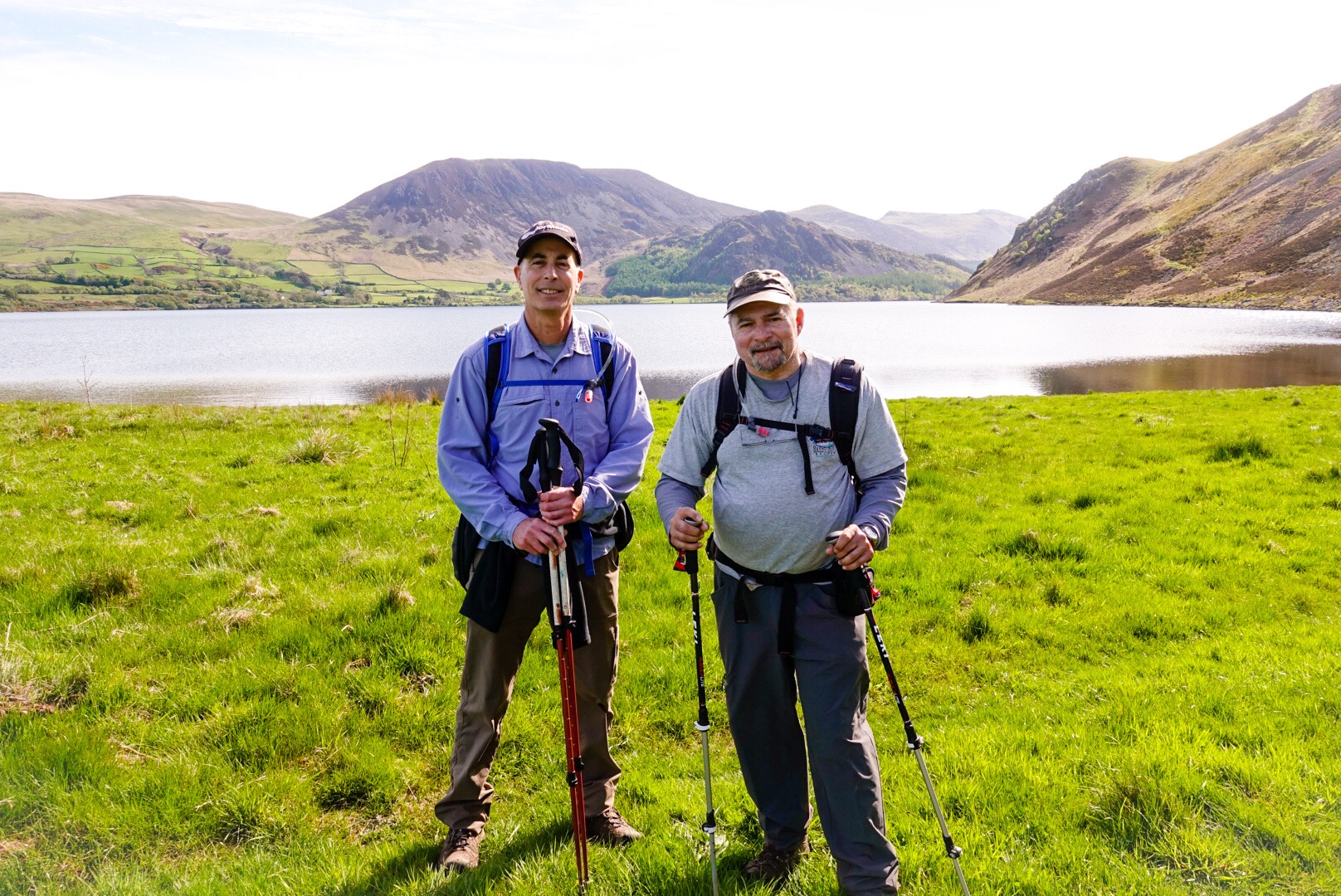 Even the flat part, along Ennerdale Water, was just rocks, nothing flat, every step needed to be calculated, intentional.  I bloody a knee, and was lucky that was all.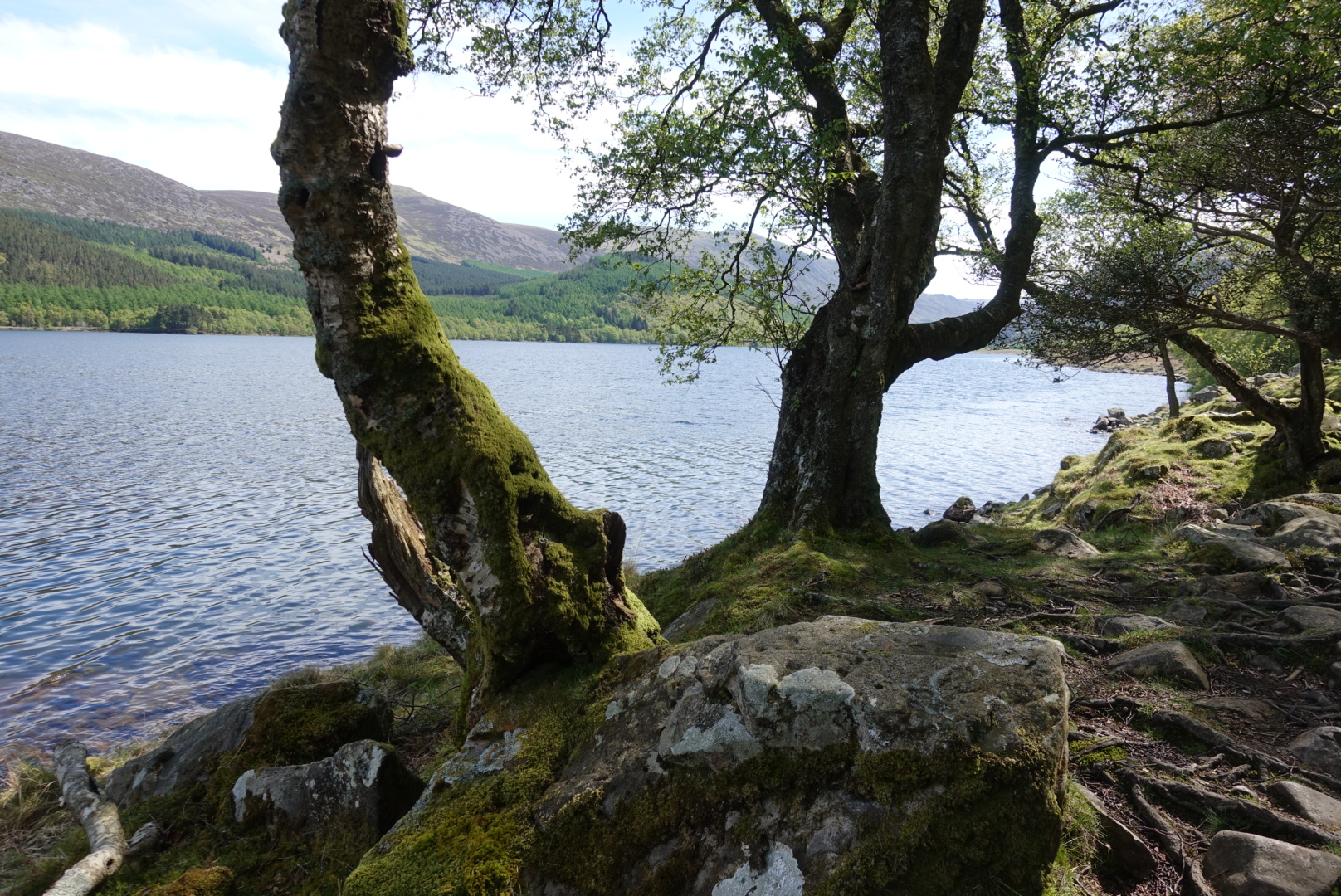 Ennerdale Water was beautiful, but we were happy to put it behind us.  We had a 16-mile day ahead and managing the rocky path along the lake took up too much time.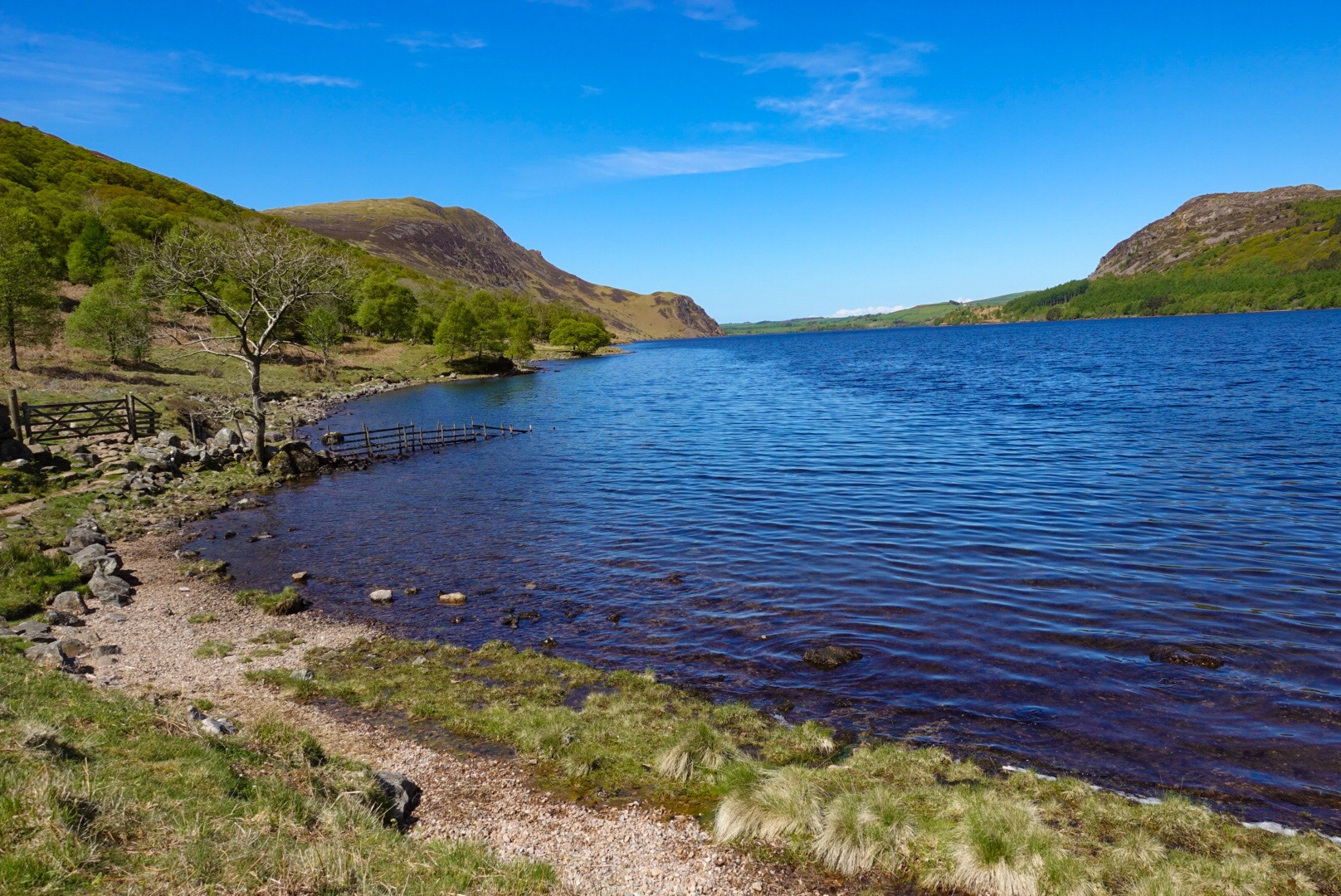 We had a gentle upwards bit after Ennerdale Water, walking up the valley, but the top of the valley finally meant that we would need to go over a pass. This was the hardest climb I have ever made. A one-mile rock scramble upwards.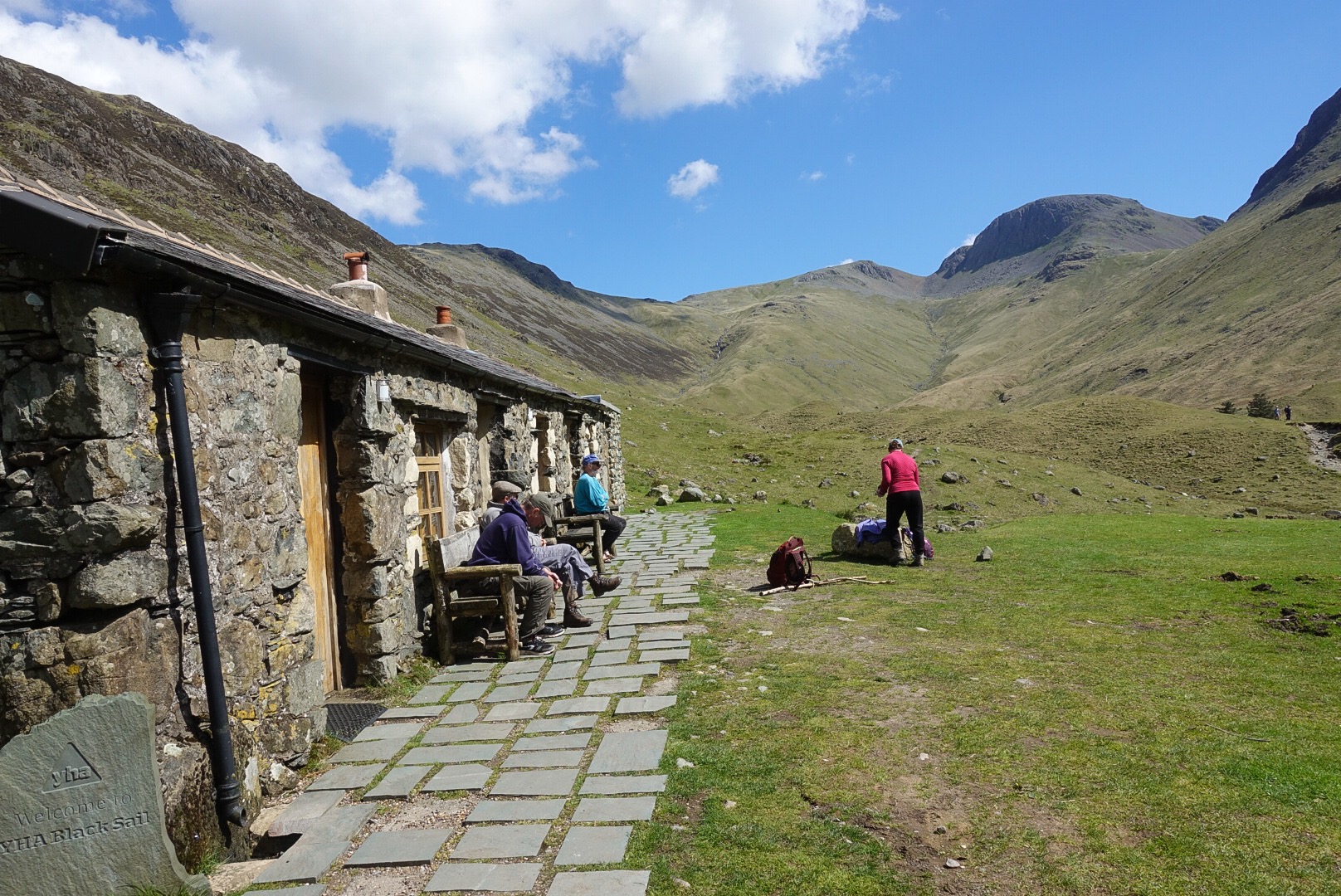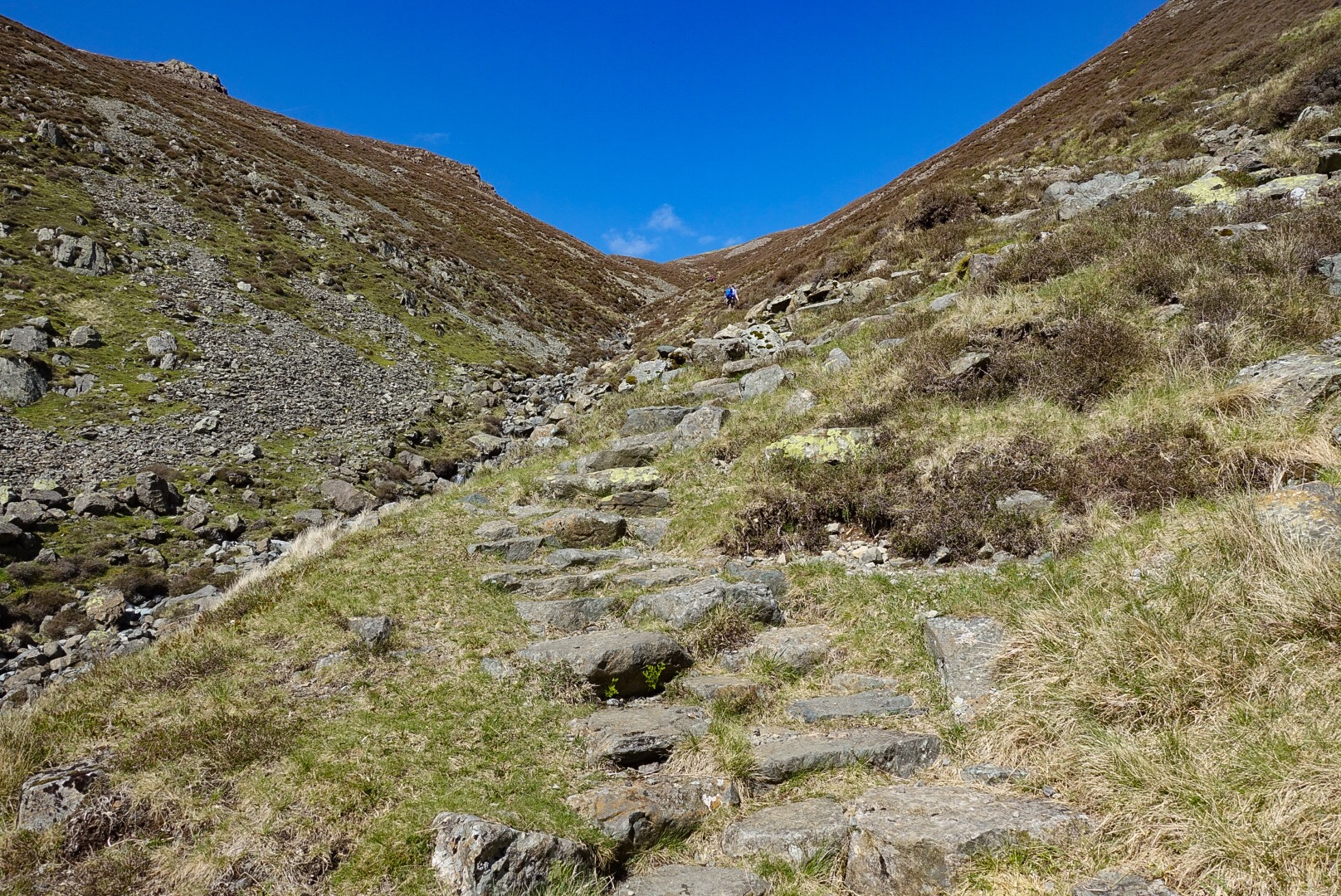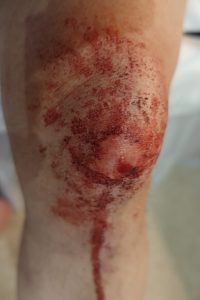 I took one stumble and scraped my knee (see photo, but only if you don't faint a at the sight of blood!). I am alright, though. Superficial wound.  Knee cap still in place.
But, eventually, this pass was behind us and we re-entered civilization. A charming bridge over a charming stream, with a charming cottage in the background – see photo below.
We are staying in a very quaint hotel tonight, and our walk tomorrow is "only" 9 miles, but includes another big uphill.  Hopefully, we are in our next B&B in time to enjoy it, and to recover, and to wash some clothes. We still have two more days in the Lake District and a 21-mile day marching out, before we have our sort-of mid-way day off, I think, this coming Thursday.  More on that in the next post.