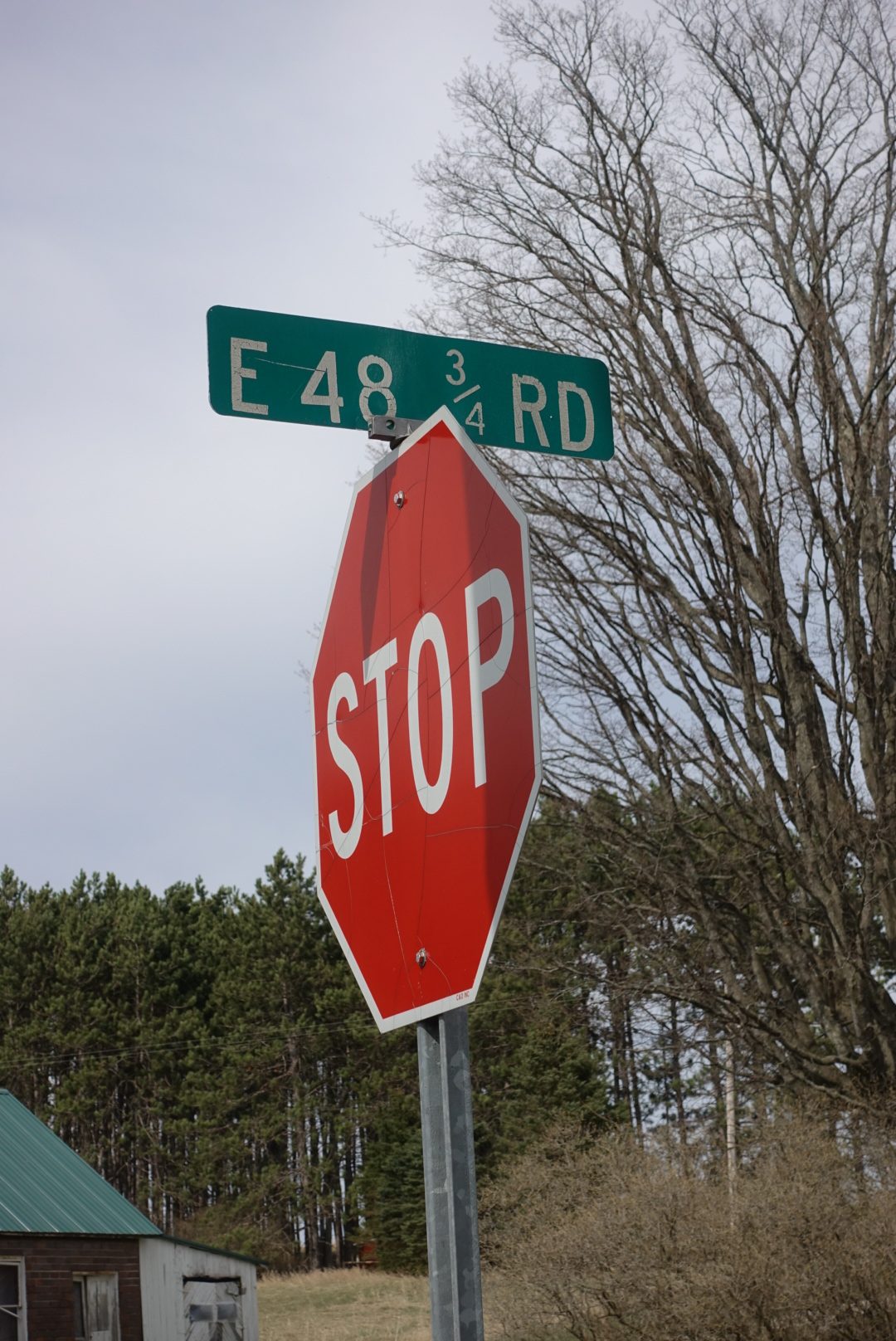 My trial walk – well, it didn't go as planned.  Up to mile 7, all was well.  A little soreness on the bottom of my feet, but that was to be expected.  I am still – quite literally – a tenderfoot.  All of my gym exercising has been on gym equipment.  Nothing simulated the 10,000 times that I would stomp on my feet on a trail, rolling off of the balls of my feet and toes with every step.  By mile 8, then, I was hobbling.  My hips were also beginning to hurt.  By mile 9, the wind picked up and blasted some kind of pollen in my face.  My eyes watered and my nose ran.  My vision started to blur and my heart felt funny, but that turned out to be gas (pardon).
At mile 11 of the walk, I was at the first intersection I had seen in a long while.  Two dirt roads crossing each other – I was at the corner of S 37 1/2 Road and E 48 3/4 Road.  I did some map calculations and it was still 5 miles to Cadillac.  So, I did what any intrepid courageous outdoorsman would do in a situation like that, I decided to quit.  I called my sister to have her rescue me. No sense dying on a practice walk.
"You're at the corner of what and what?  Wait, I'll check my county map and call you back." A few minutes later, my sister called back, "I have found you, I am coming."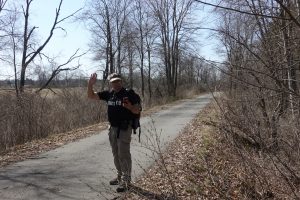 Okay, I will start back at the beginning.  The first thing I wanted to do after hitting the trail was to test my new camera, remotely.  The "selfie" you see of me on the tail was actually taken over a remote connection from my mobile telephone to my camera.  But hi-tech doesn't necessarily mean good photos.  I am writing this post from my iPad and it is too hard – or, at least, I haven't figured out yet how – to doctor up pictures on my iPad. I am silhouetted against a sunny background.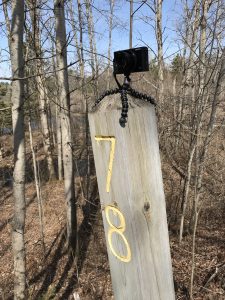 I live between 2 budding metropolises, Le Roy and Tustin, Michigan.  I was walking through Tustin (pop. 230) on the way to Cadillac.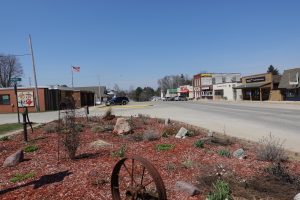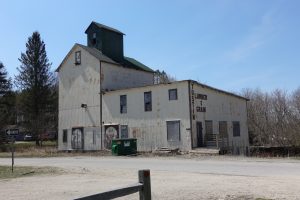 Now, Columbus Tustin founded Tustin as a lumber town in 1868, though it really didn't get anywhere until the 1880s.  The town of Tustin, to this day, distinguishes itself by being the only town in the world with three churches and no bars.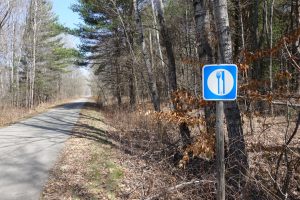 I had it in mind to wait until a large pond I knew on the way to have lunch.  I have ridden my bike to Cadillac and back several times, but this was my first time on foot.  I walked and walked.  That pond seemed like it was never going to come.  It was psychologically bad because I knew that I had still 6 miles to Cadillac AFTER hitting that pond!
The White Pine Trail is about 93 miles long and it part of Michigan's "Rails to Trails"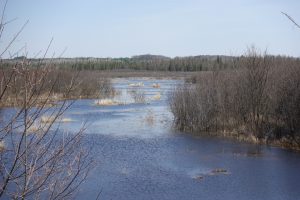 initiative, which is turning abandoned railroad lines into trails.  The White Pine Trail was naturally once a lumber railway line, which was abandoned when the areas around Cadillac and these small towns were lumbered out.  All along it are wetlands, and it is a beautiful trail, when you are not miserable with sore feet, or something.  It is a mixed paved and dirt trail.  The route from Le Roy to Cadillac is paved.  Maybe my feet would have done better on dirt.
Finally, I got to my lunch pond, but my remaining walking miles were numbered in the very low single digits by then.  After sitting for 20 minutes eating lunch, nothing on my body worked.  I must have been a sight, trying to stand up again.  Fortunately, it is not a busy trail.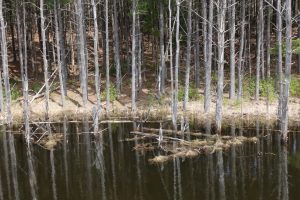 After the humiliating and worrisome abandonment of my walk yesterday, I am pleased to report that I woke up this morning fairly fit.  My hips are a bit sore, but I was not expecting not to hurt.  My emergency "crunch-time" plan now is to do daily 6-mile dirt road walks from tomorrow, Thursday, to Monday, then stop until the walk, later in the week.  The goal is to toughen up my soles.  I had no blisters, though!  I have also put allergy pills on my packing list.