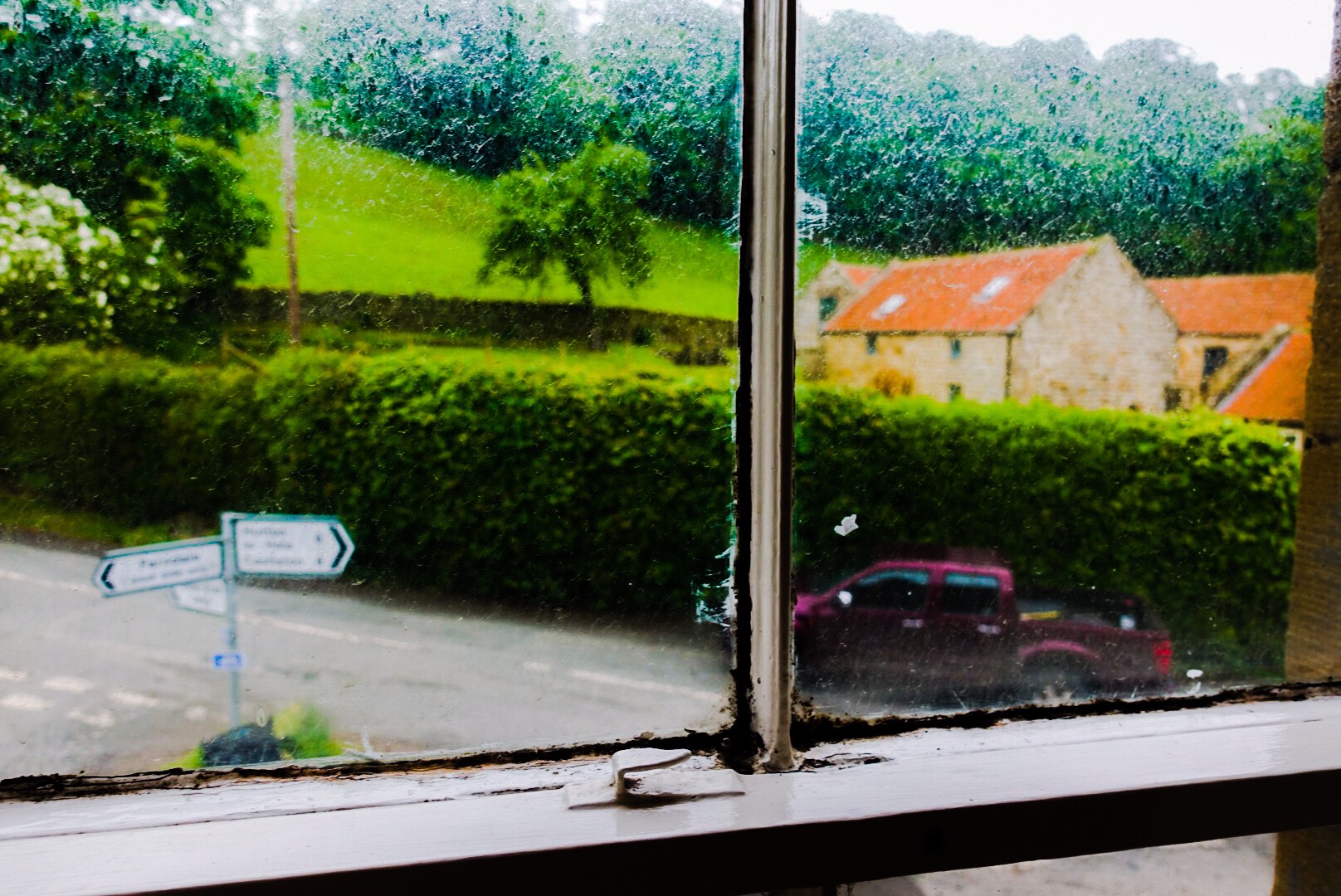 Tomorrow, it is the North Sea, or bust!  To reduce my chances of busting, I will need to finish this post quickly and sleep.  We are leaving early. It is supposed to be a hard and long day – our second longest day walk, about 18 miles.  There is also a steep straight up of 700 or 800 feet near the start.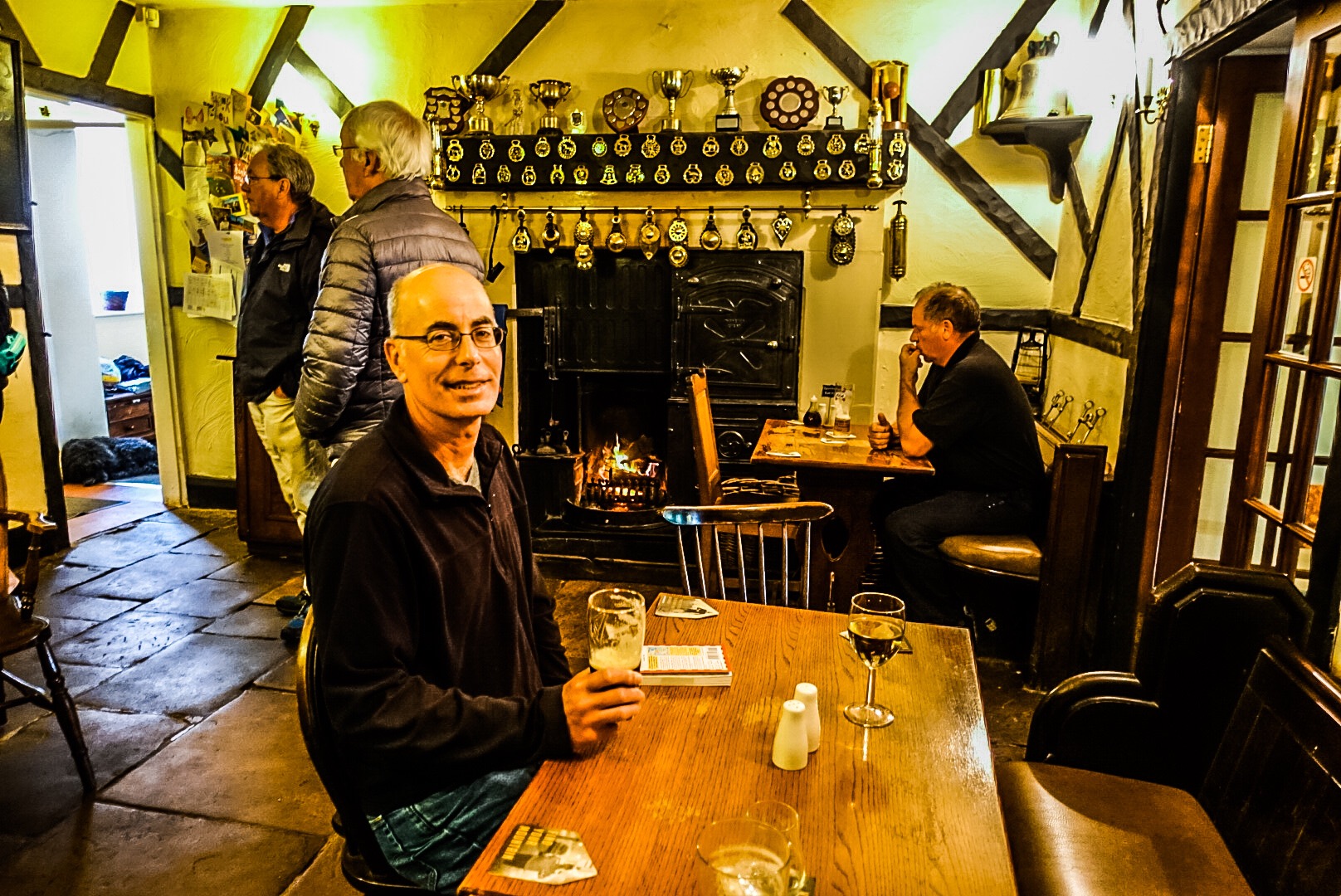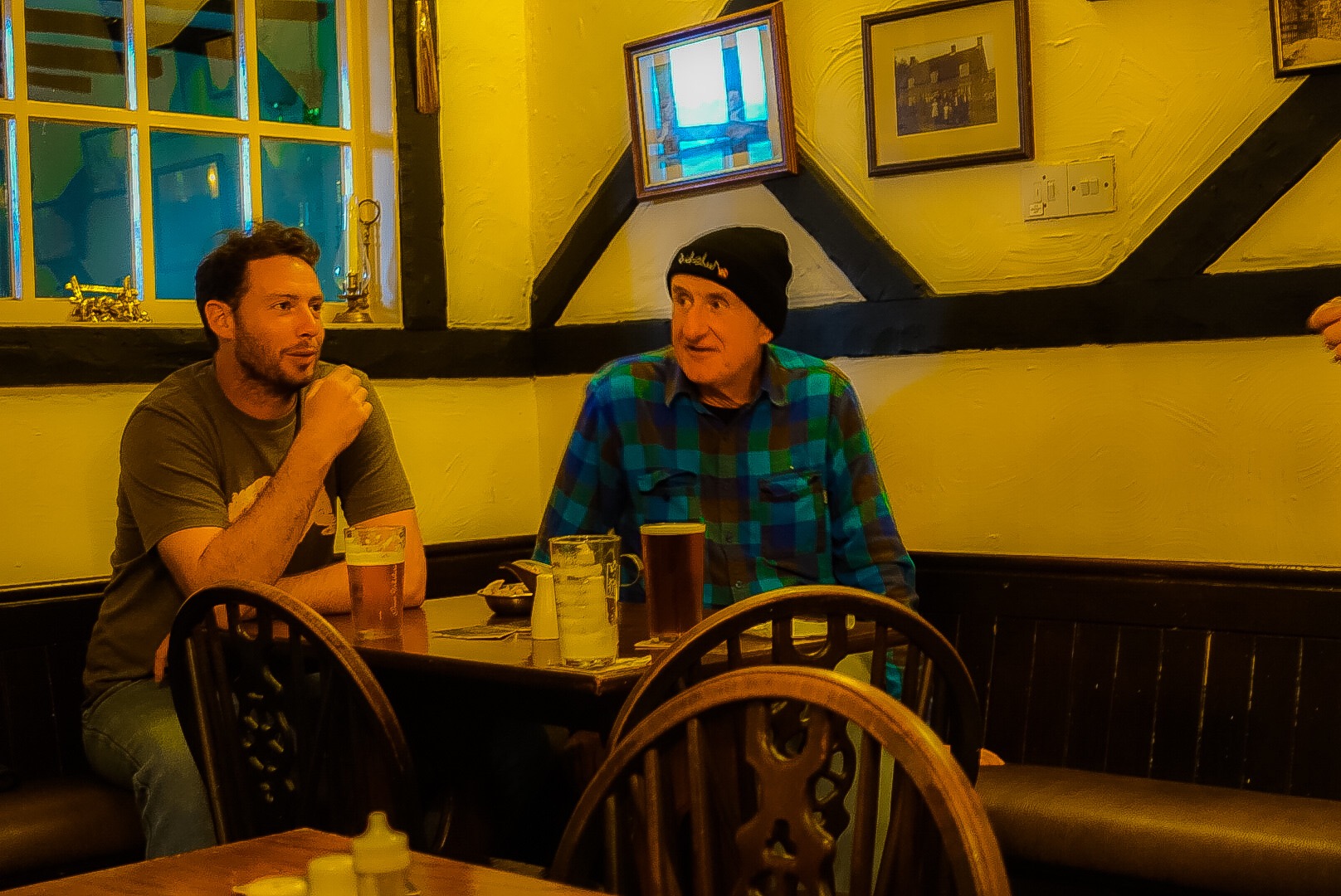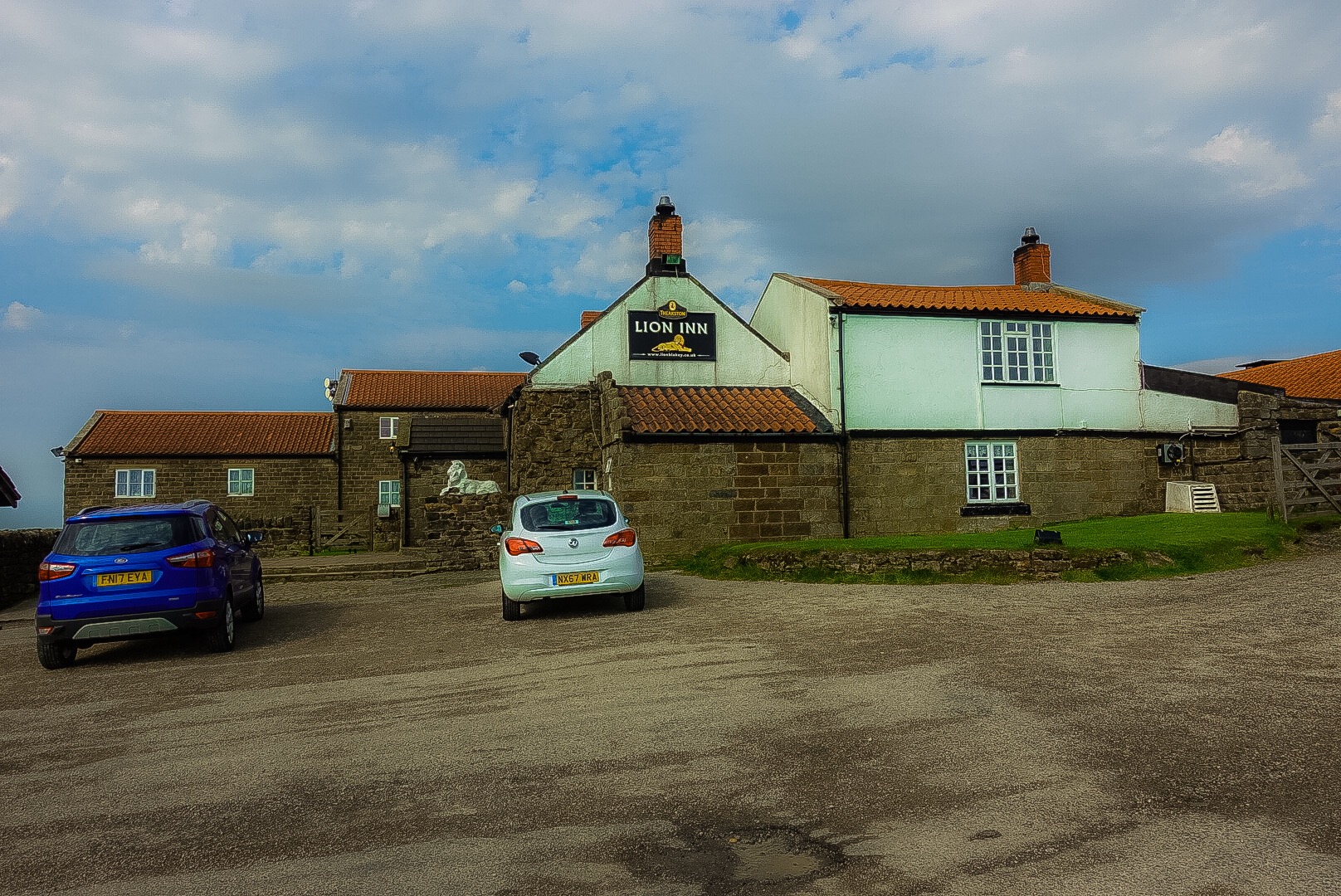 Today, we walked about 12 miles through the moors.  Because England has a bank holiday weekend, we could not get all the way to the suggested stop for the day, Grosmont. We stopped about 2 miles short in a pretty village called Egton Bridge.  Grosmont was booked out of rooms. I guess it is a hot spot for bank holiday tourists.  Well, that adds 2 miles to our walk tomorrow.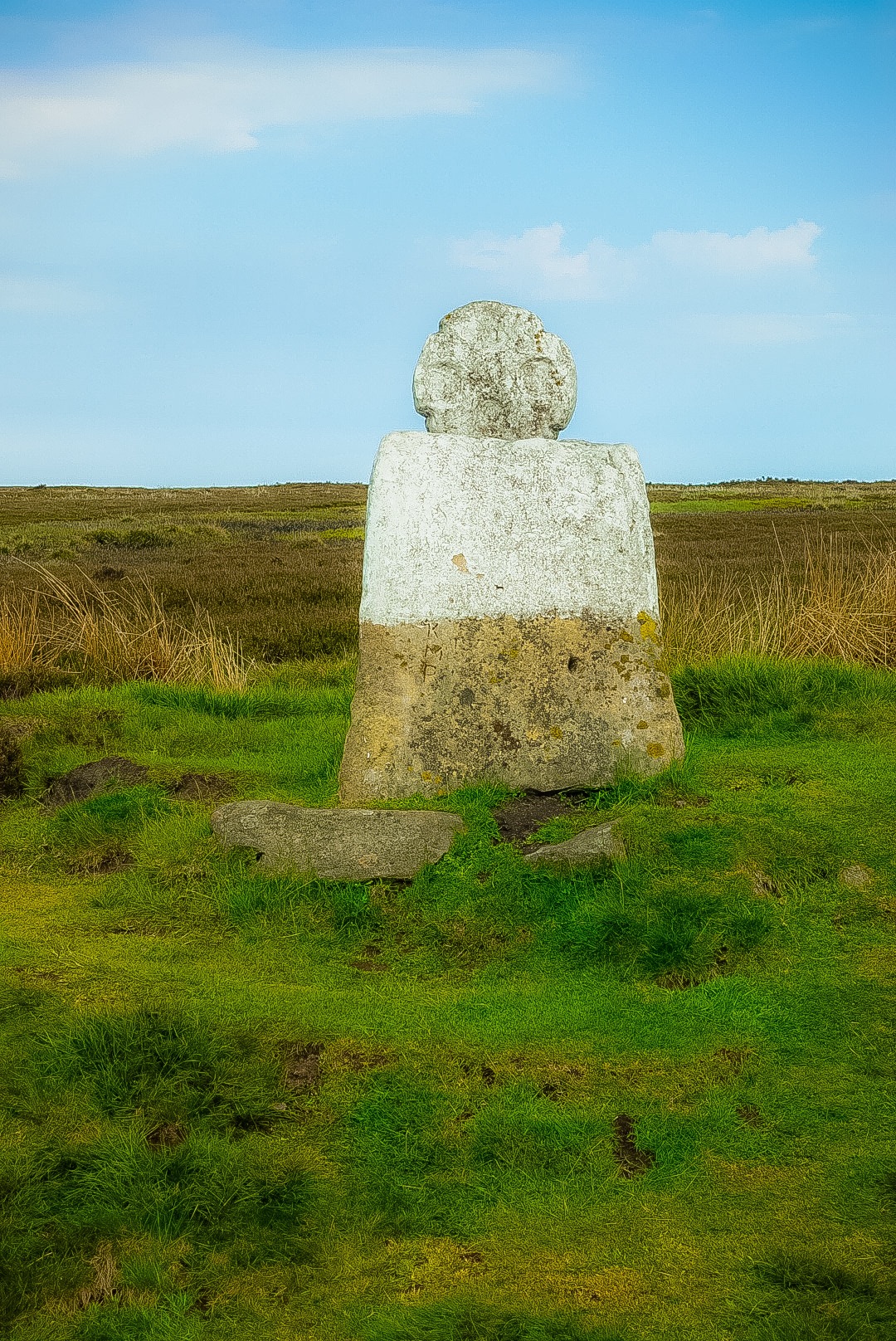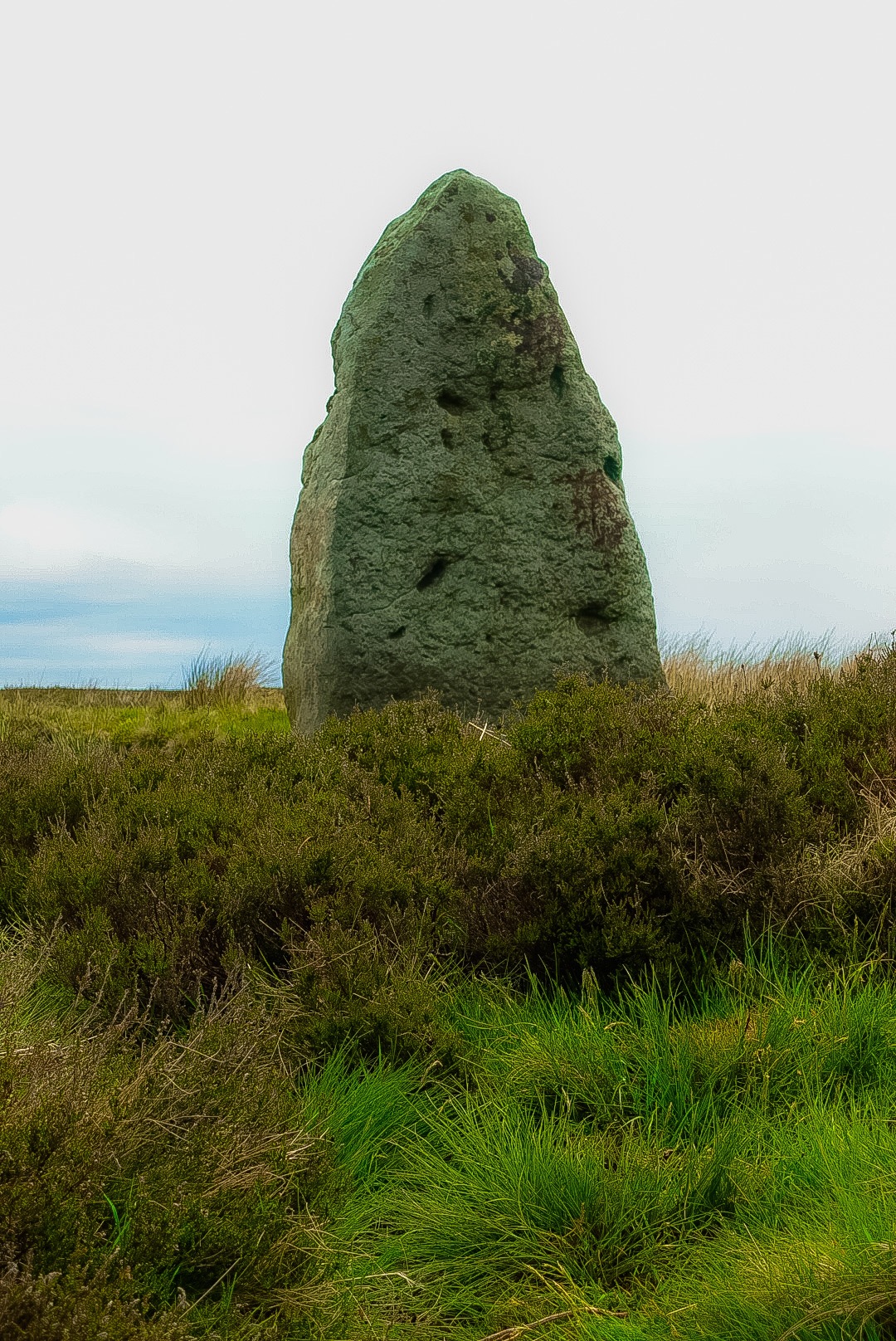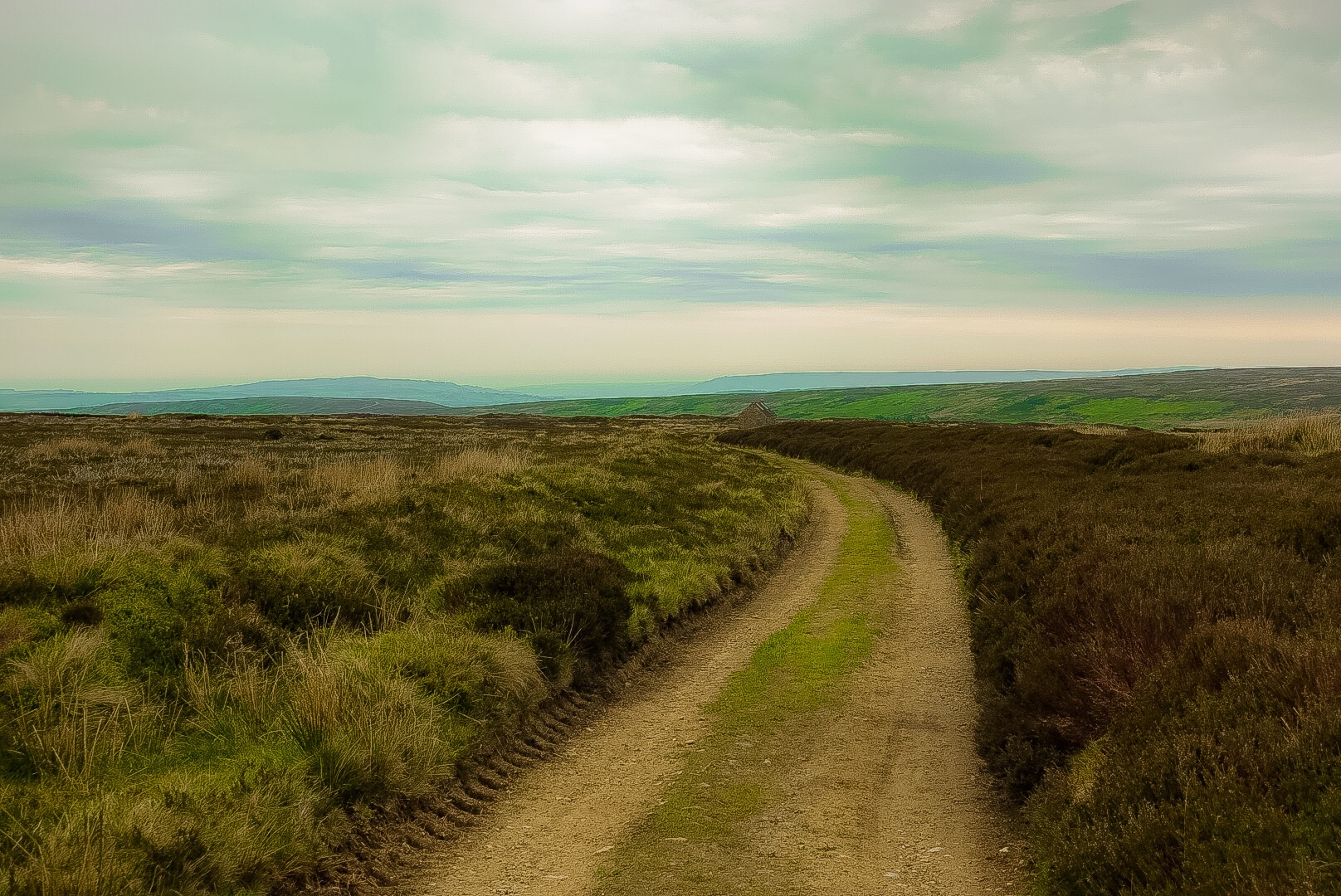 As you can see in the pictures, the walk was fairly flat today.  Our guidebook of the trail promised views of the North Sea, but the horizon stayed hazy and, so, we didn't see our goal.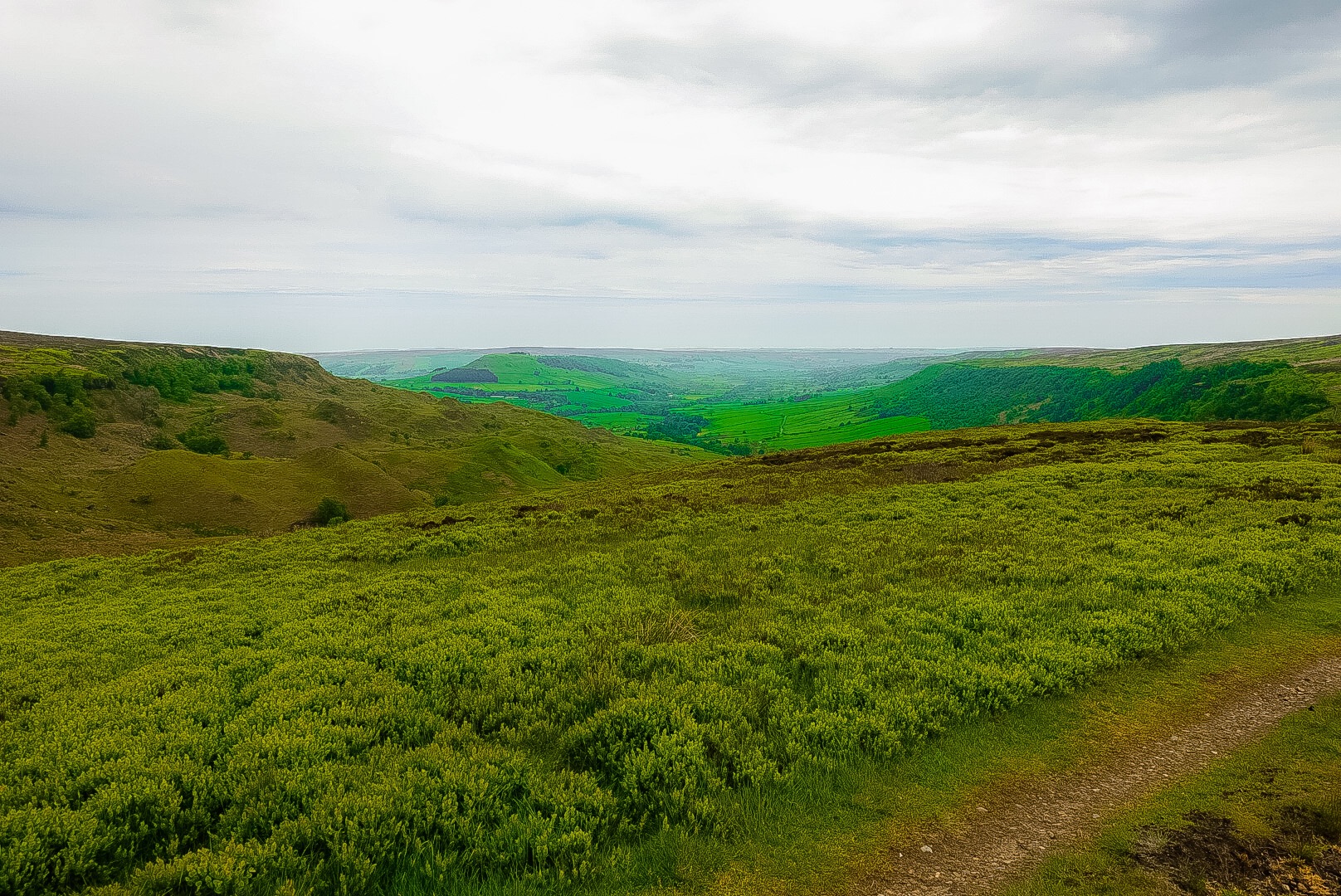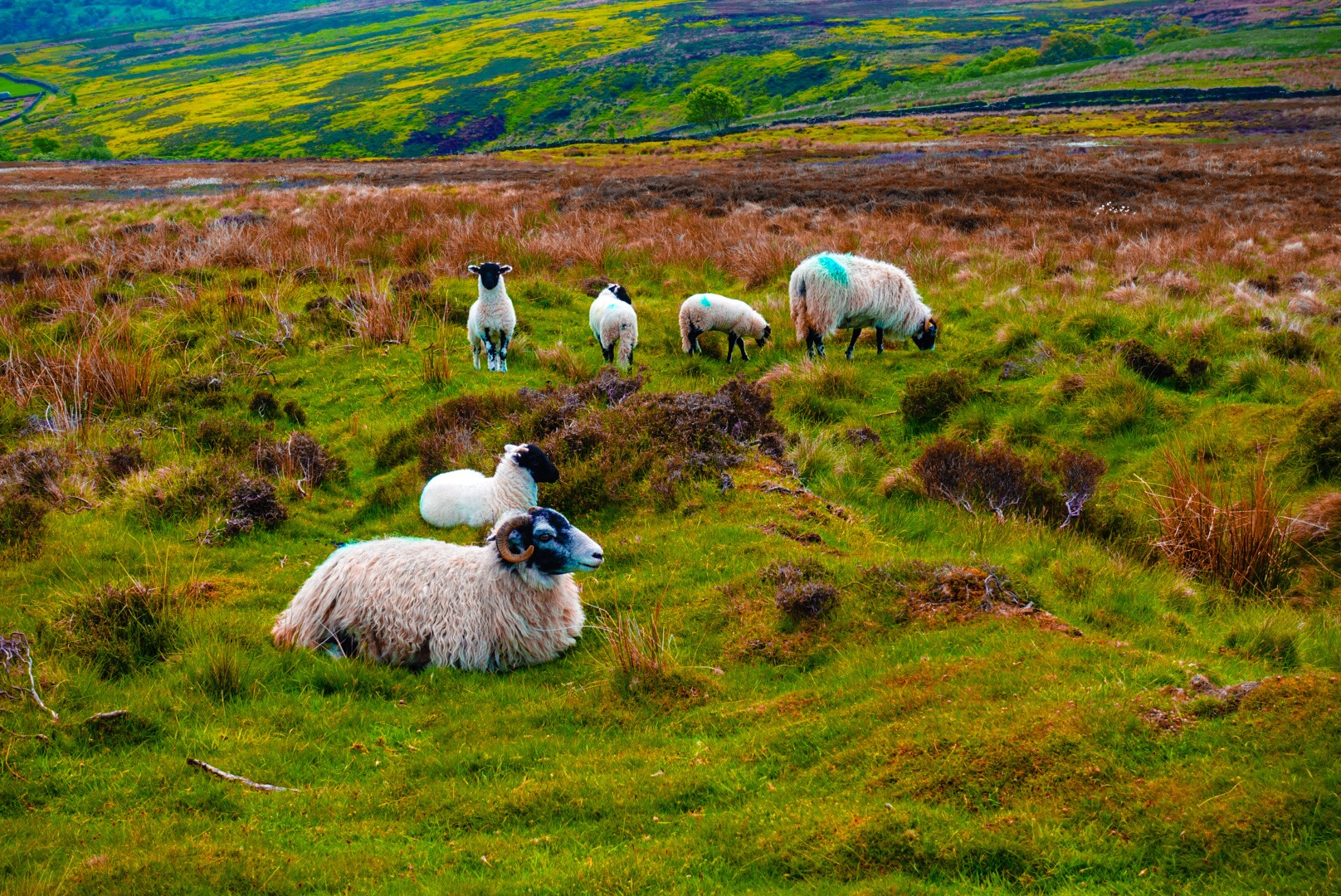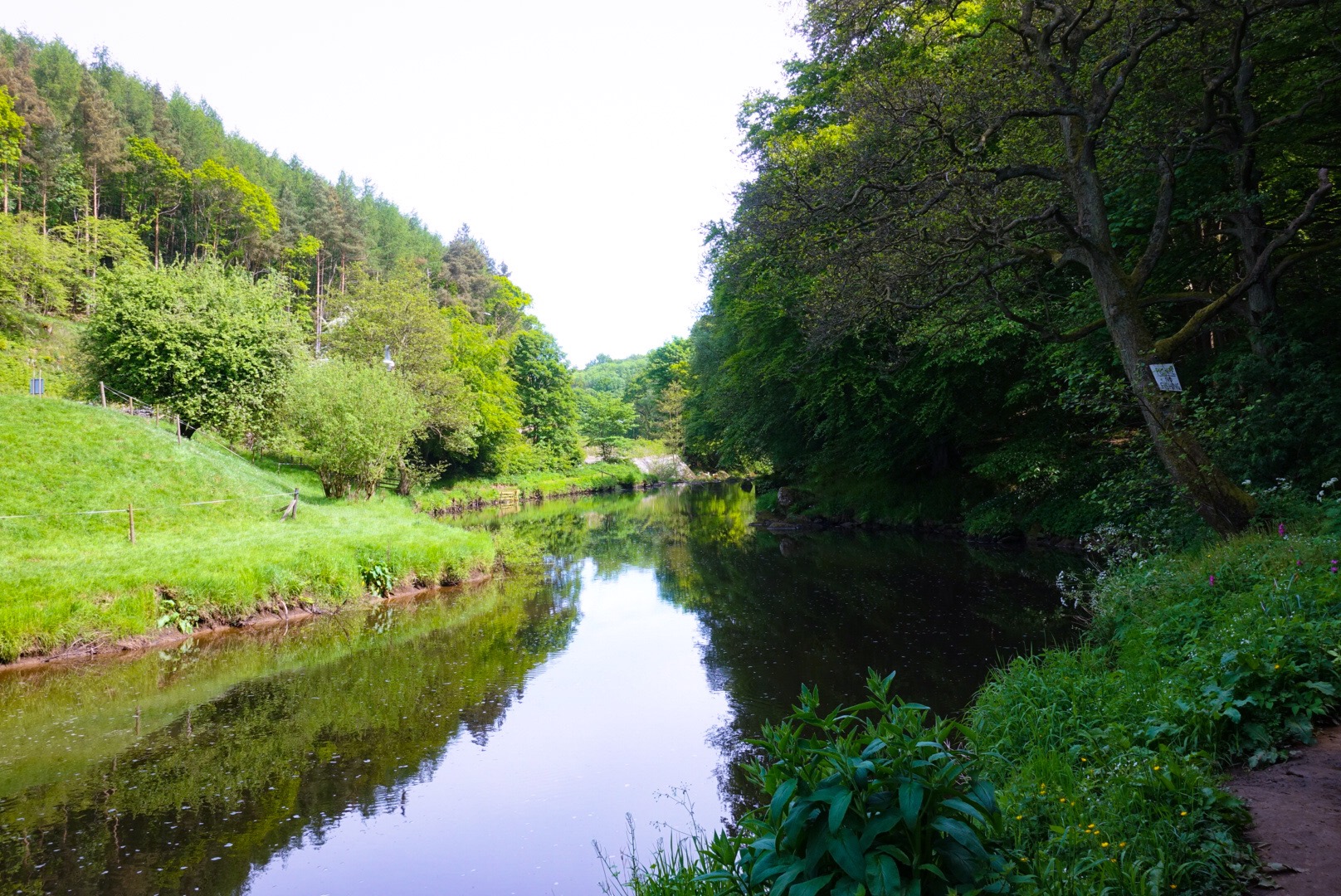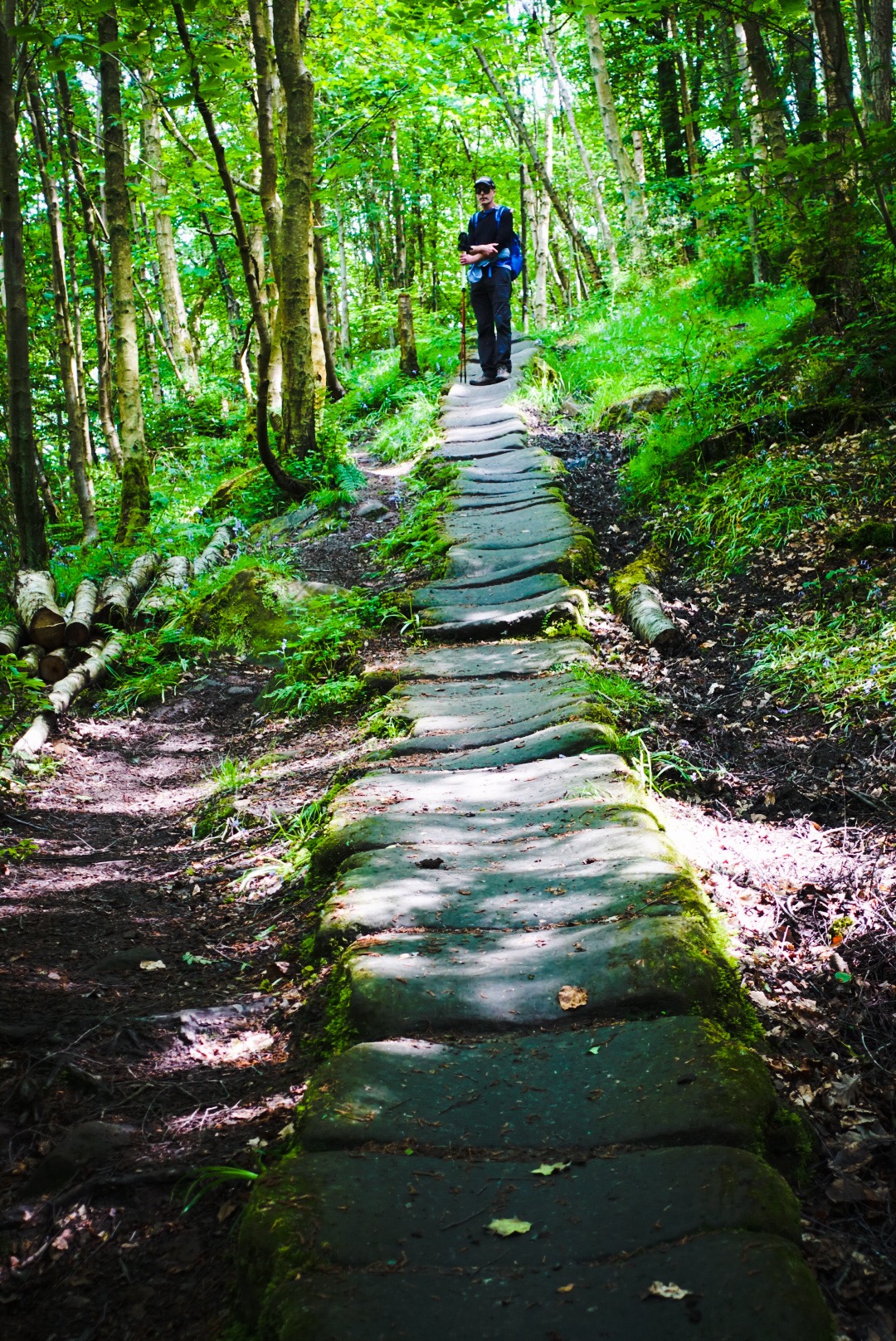 Our B&B this evening is called the Old Mill.  We went nearby for dinner, at a place called The Horseshoe. To get between the two, we crossed two old rows of stepping stones in the river.  I will paste the rest of the photos below and try to sleep for the big day tomorrow!
Updated Stats:
Distance walked so far: 185.54 miles
Ascents: 25,148 feet
Descents: 24,700 feet