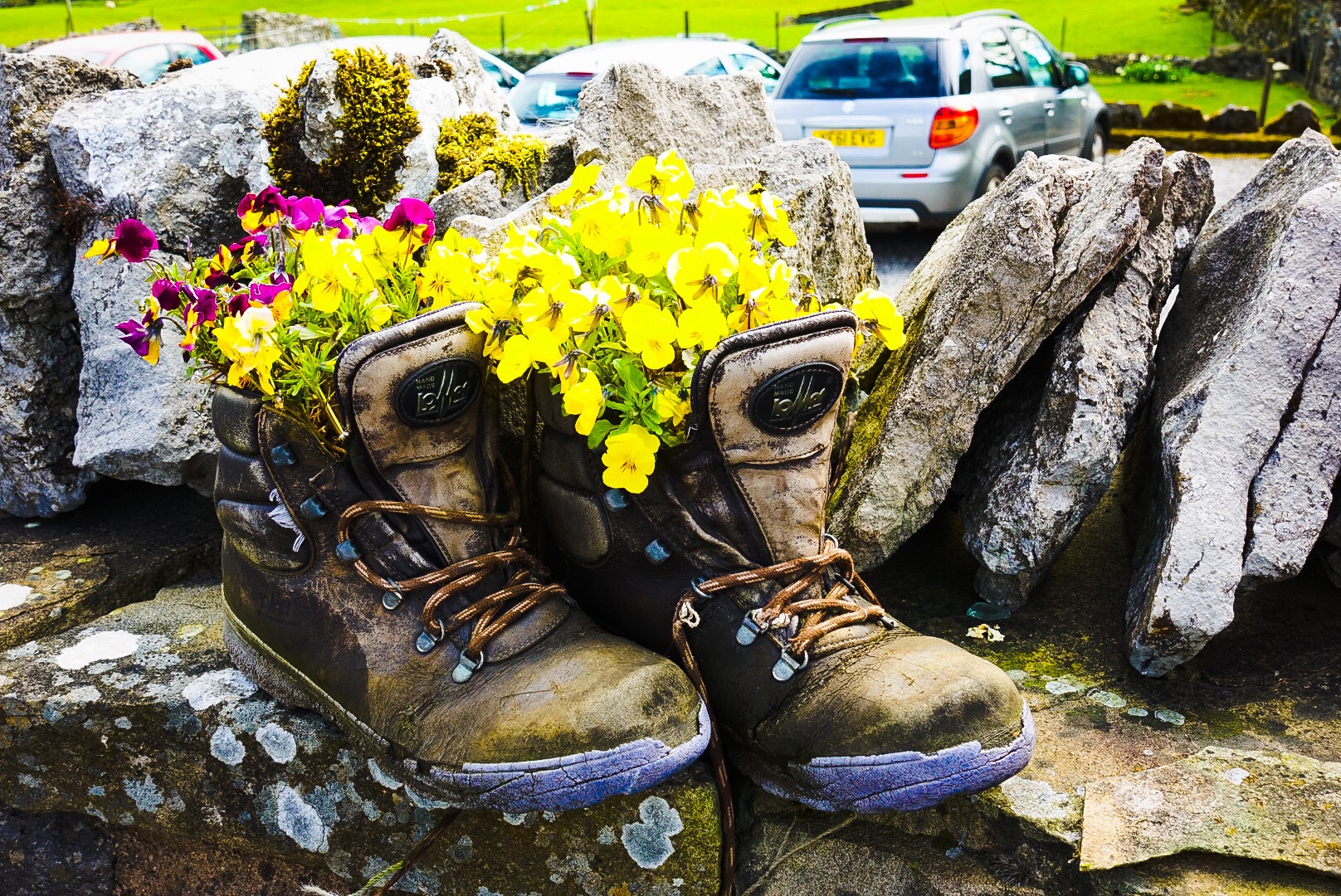 After the Moon landscapes from yesterday, the scenery today was idyllic the whole way. We followed the Swales River valley – the Swaledale. There were still a lot of ups and downs.  As my brother-in-law Joe – former marathon runner – says, "Flat is a mythical state." When you see our ascent and descent numbers at the bottom of this post below, you will agree that, on this walk, flat is a mythical state.
My problem is that all of my muscles are remembering The Lake District, and even small inclines and declines now are still setting them off in protest.  Joel's shoulder hurts, but that's it.  That makes no sense. Why a shoulder?  My feet hurt, my legs hurt, my hips hurt, and on up – but my shoulders feel great.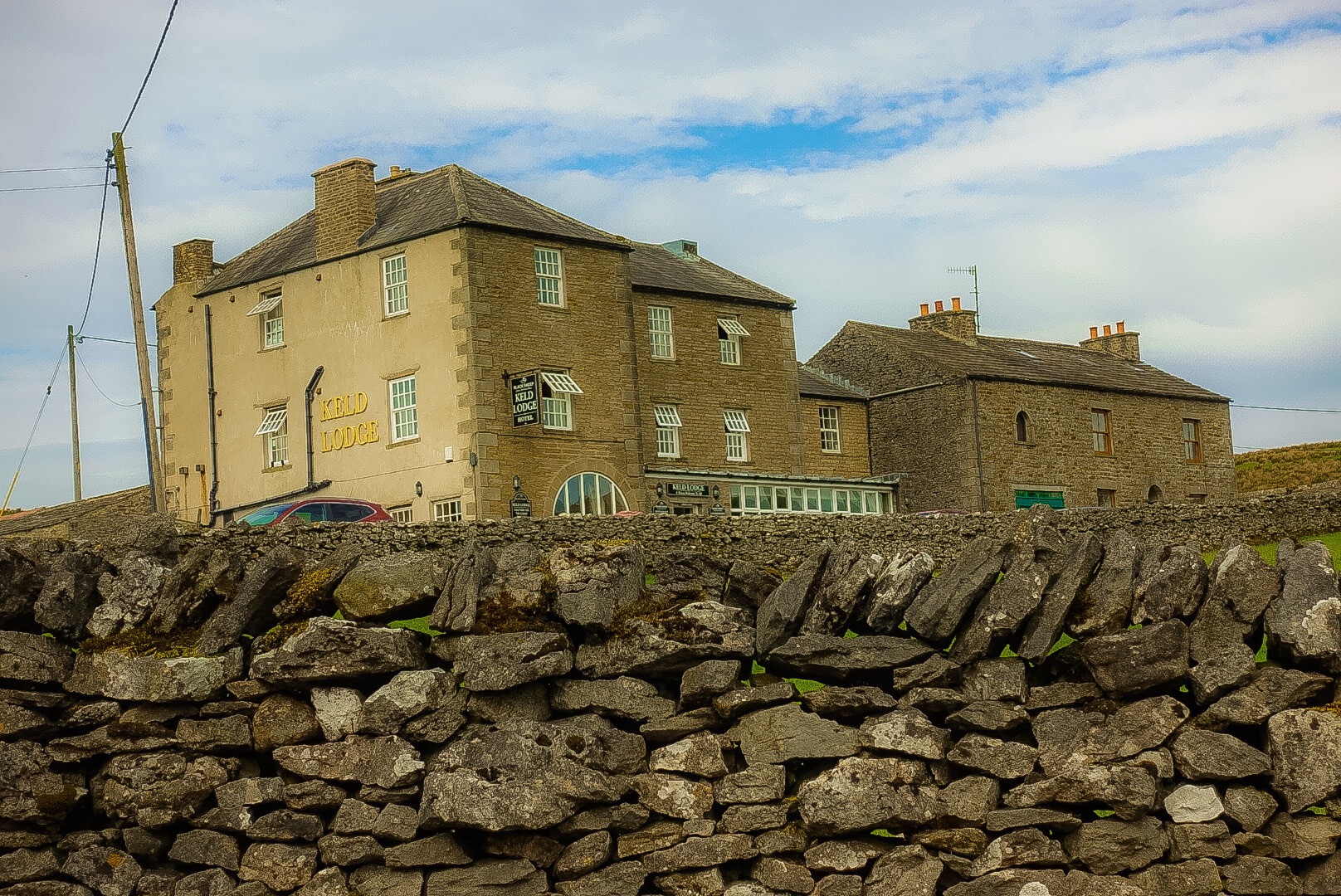 This stage of the walk, in the Yorkshire Dales, continues to show the ruins of a former booming 19th century mining economy, especially lead, no longer existing.  We were advised to take a valley route, instead of a high route, because the valley is very green. Up on the top of the fells – the high route – are the remains of the mining industry.  That was likely interesting, but a green valley and little villages won out.  We also didn't want to trudge through "lead dust."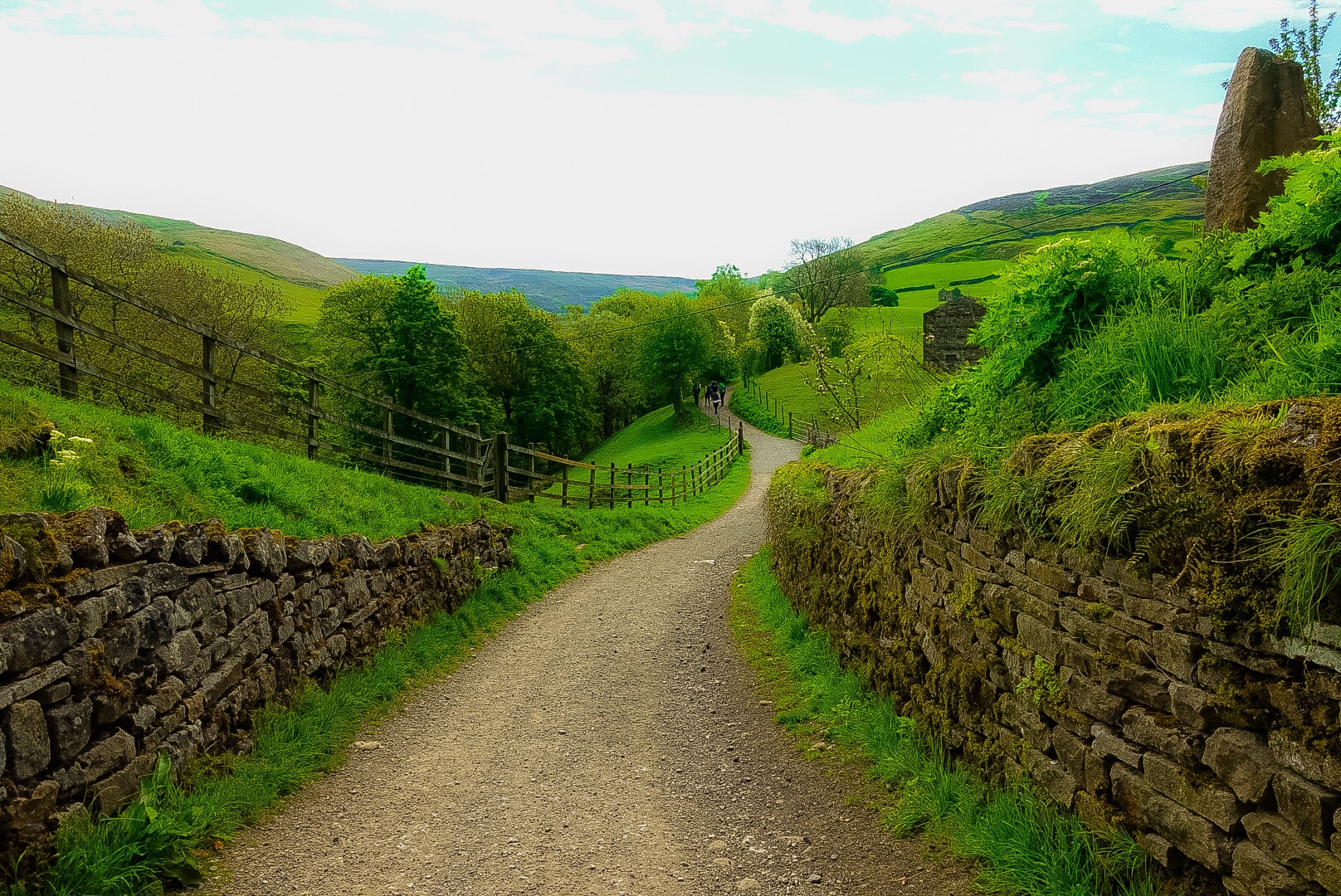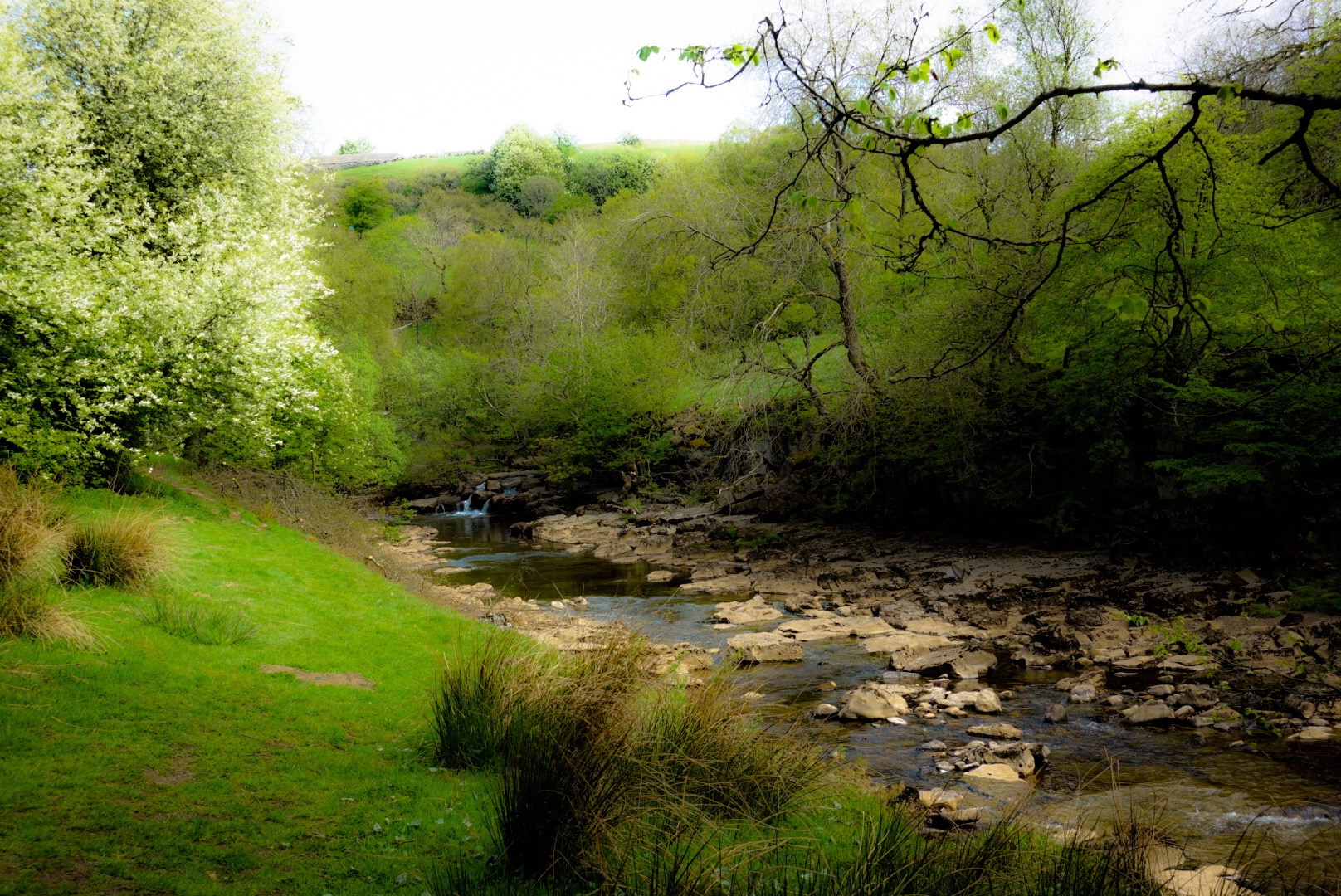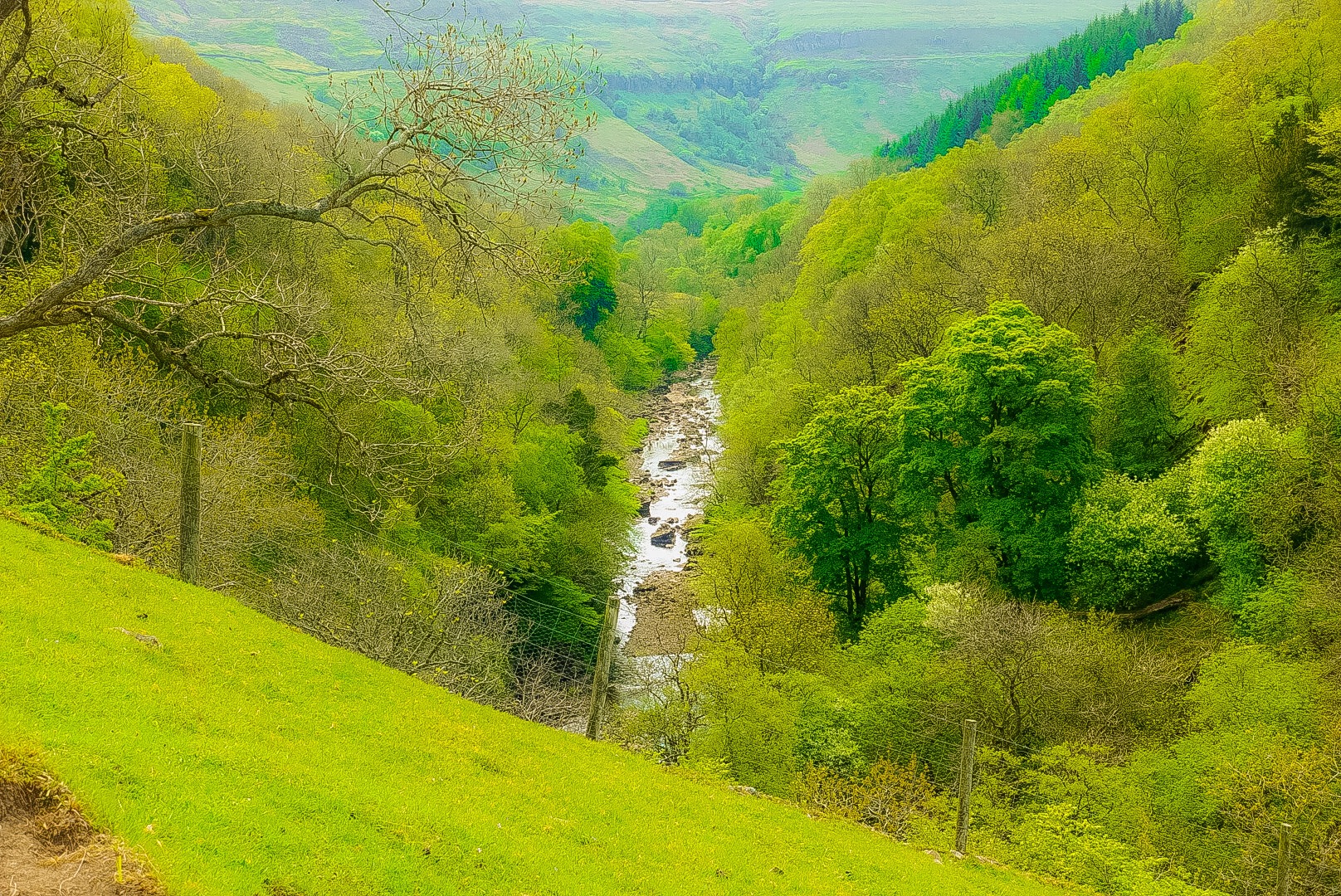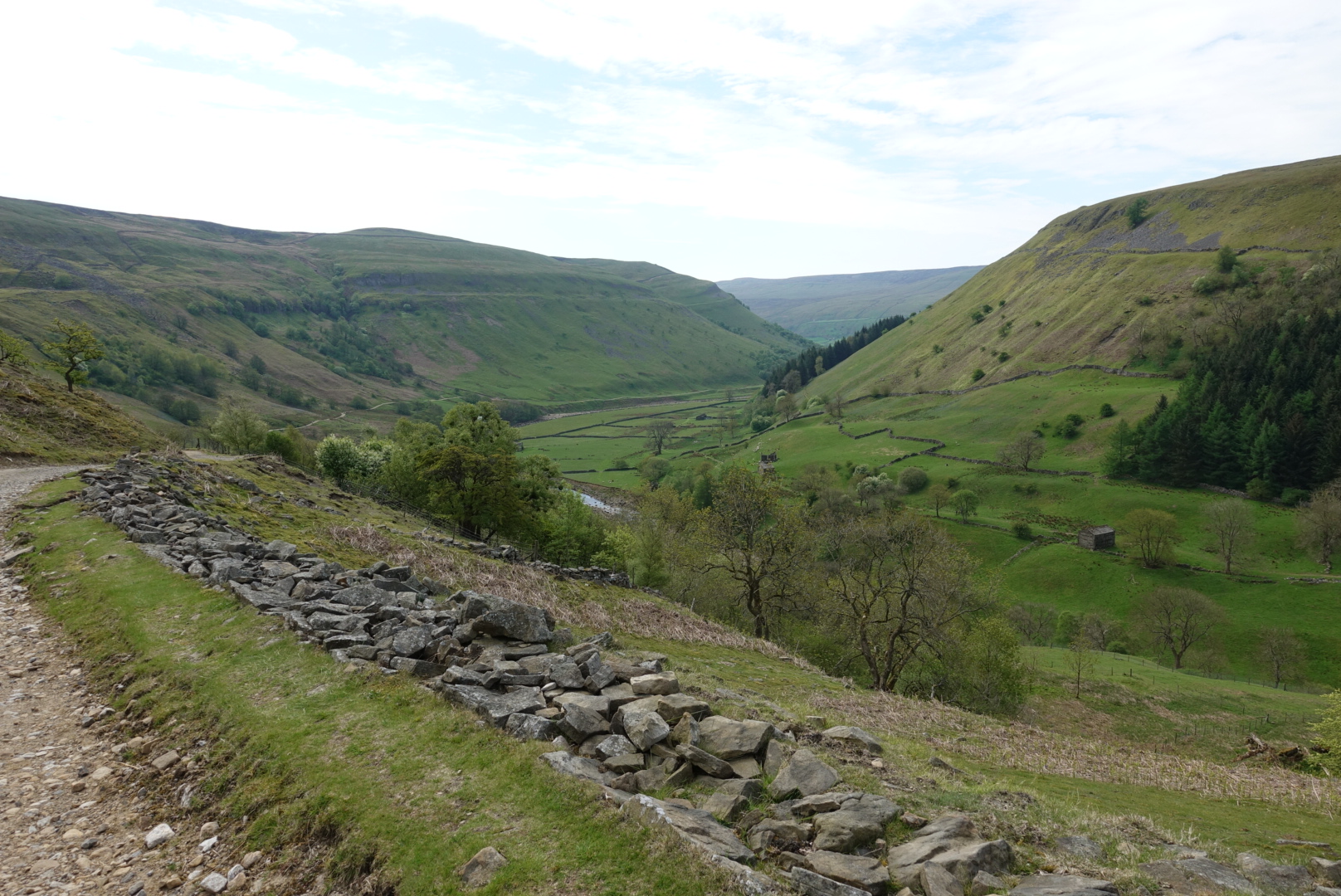 When Joel and I were last time together on a trip in Yorkshire, in 1981, I heard a story about a mythical creature that roamed the moors there/here.  I wanted to write a book incorporating the story in it and looked for a name for a main character, who was an old man.  I looked at a map, because I wanted to give him a place name, as a sign of his ancient connection to the region.  I came on the name, Swale, after this river.  I just throw that in here, because this was the place.  I have the book 1/4 written after several decades.  Maybe, I will pick it up again this summer, now that I have also seen the Swale!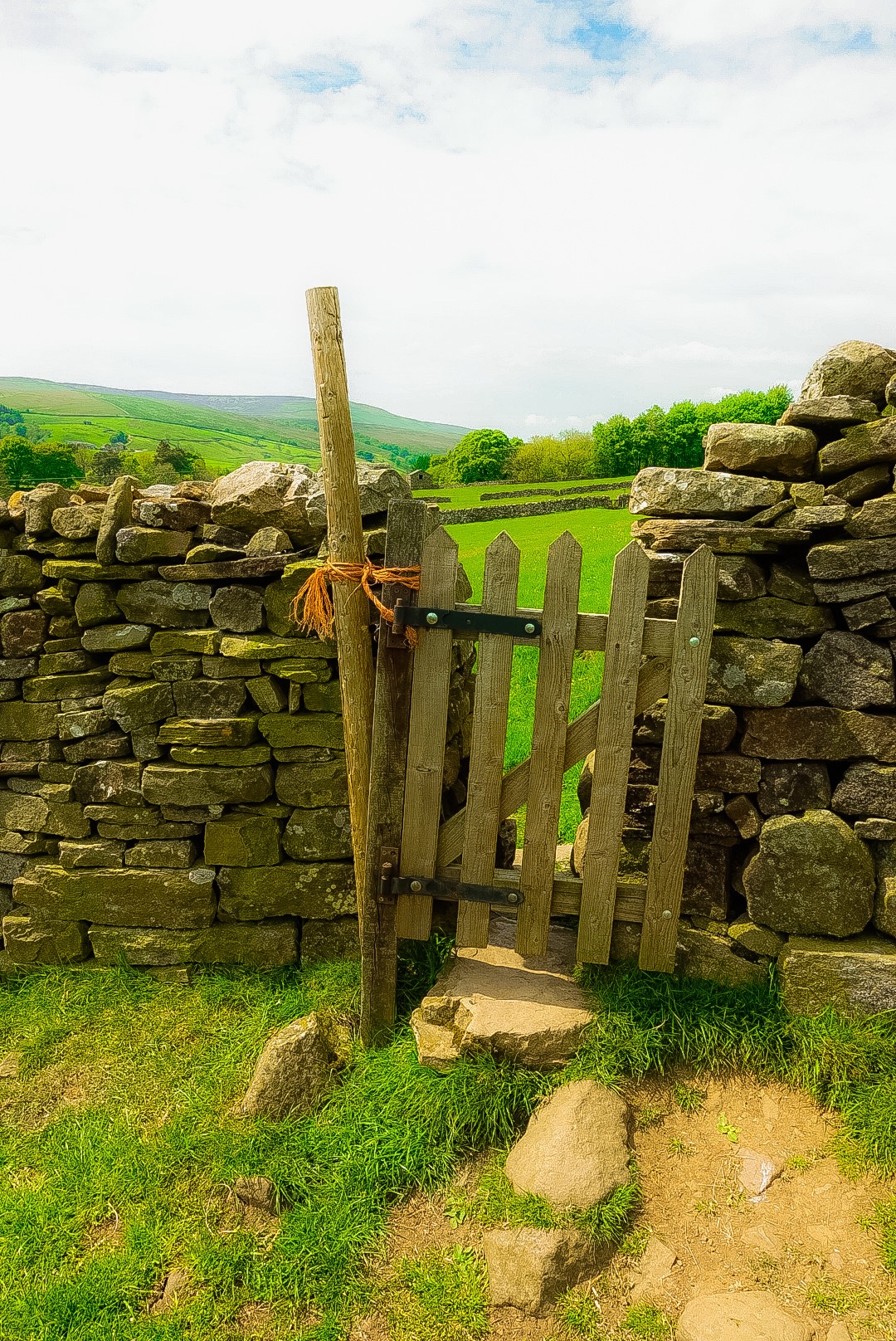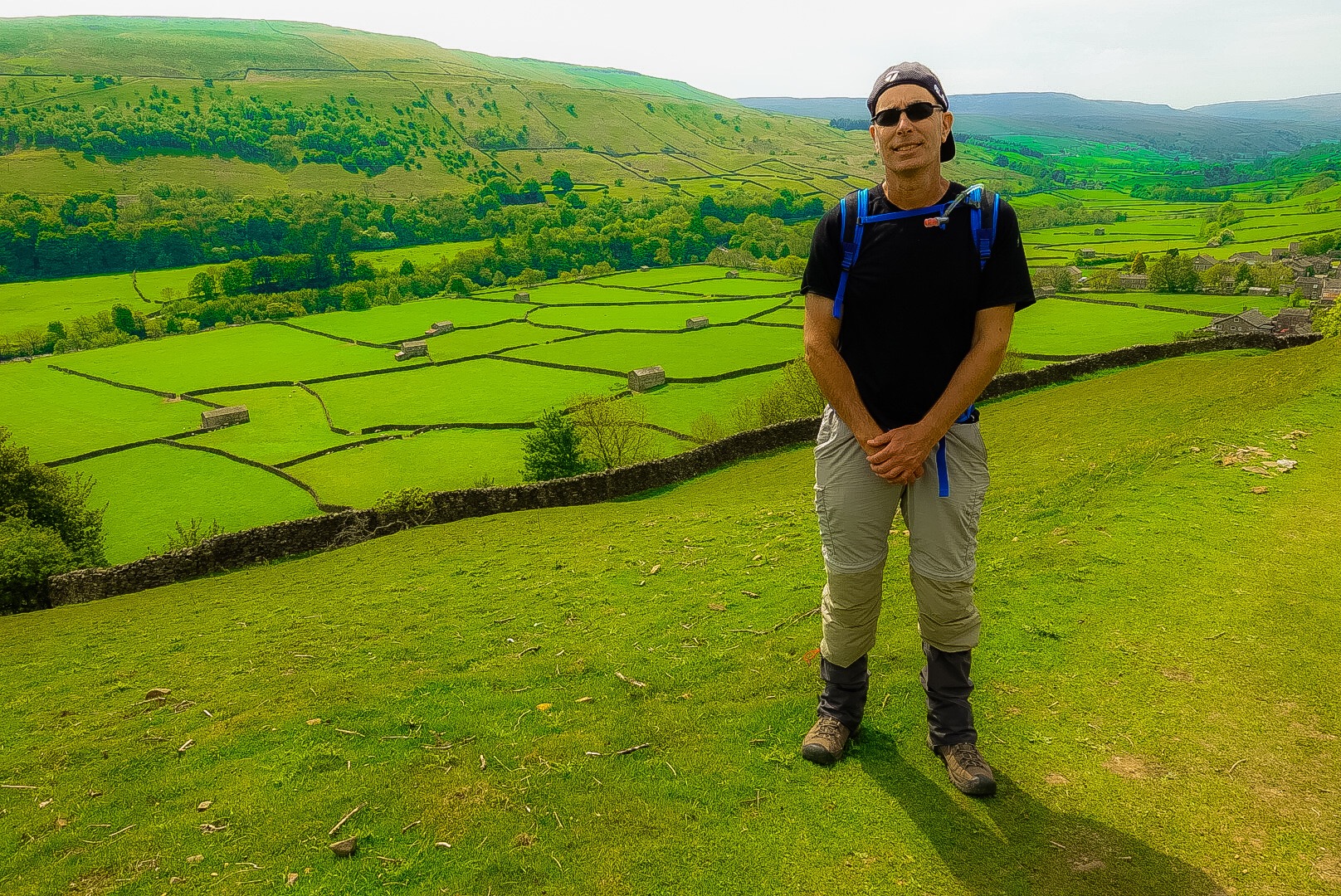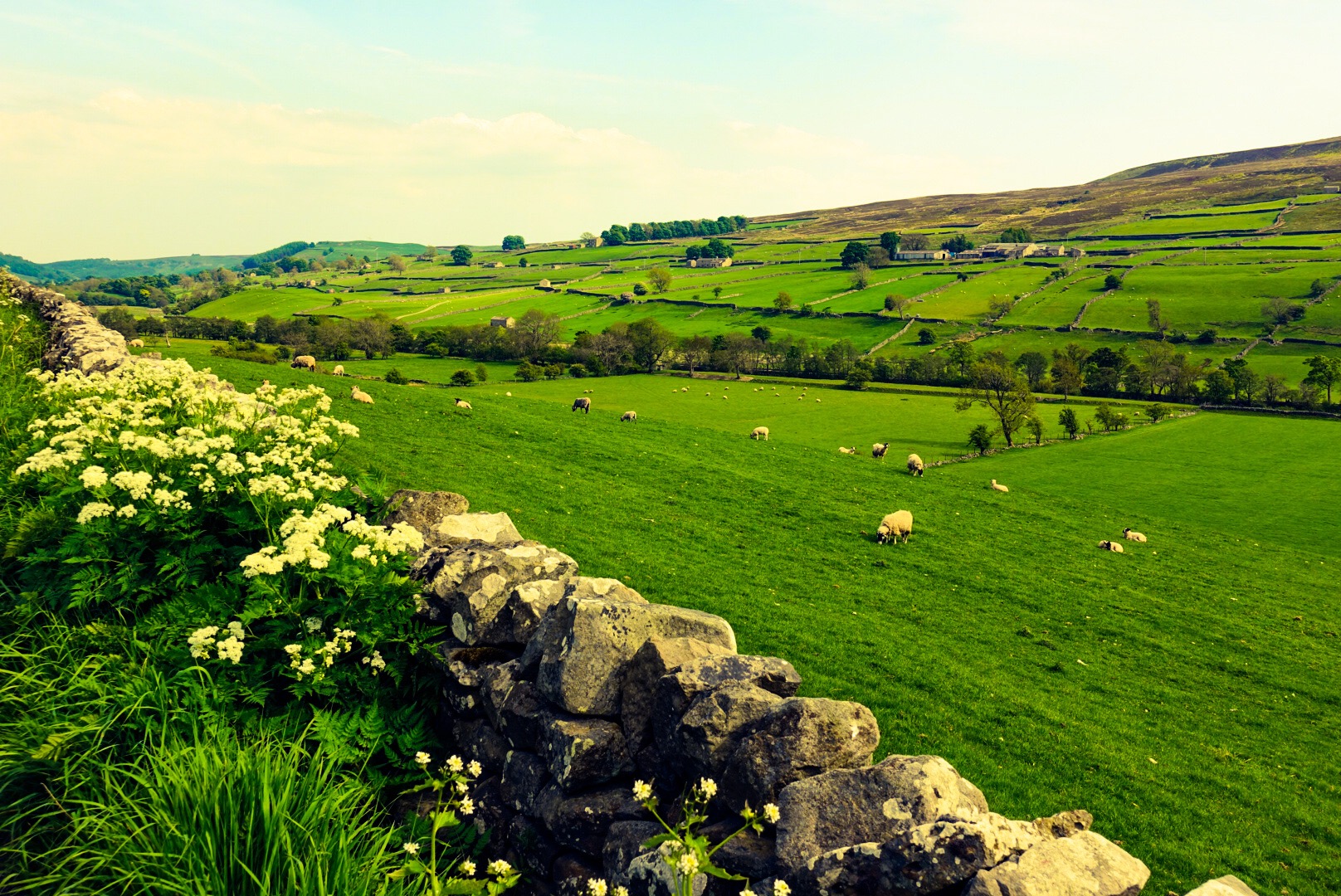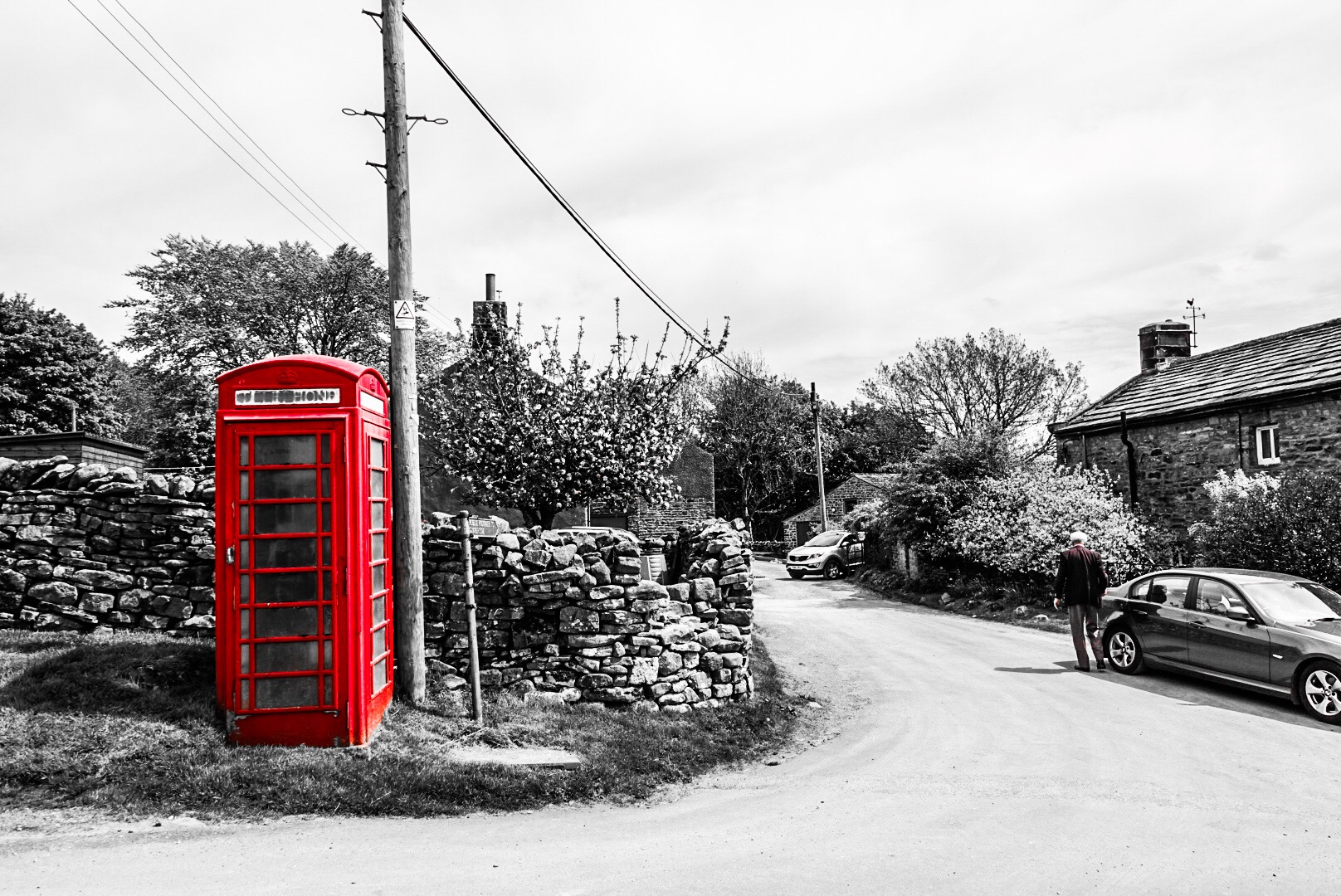 Joel assembled our stats for the hike so far, updated from his post on our rest day:
Distance Walked: 116.17 miles
Ascent: 18,798 feet
Descent: 17,854 feet
After 116.16 miles, we walked into Reeth, our stop for the night.  Our B&B is in a building constructed in 1680. Walking on the floors and climbing the stairs can make you seasick.  They slant in every direction.
Well, tomorrow is on to Richmond, the largest town on our walk.  Late again. Good night!